long island visual storytelling | darkness
photographers love light.  we chase it down behind the horizon.  we push our subjects close to windows and doors.  we go outside in subzero temperatures so we don't miss it in the winter.  visual storytelling relies on the scene surrounding our subject to help tell the full story!
this week's theme for our #52weekchallenge was darkness.  a real push outside my comfort zone!  i thought long and hard about what i would make a picture of in the dark.  obviously, my kids using the ipad would be great, or in front of the tv, but we've been cutting down on screen time, especially at night when it gets to be too stimulating for them.  that made it feel too "set up" for me.  so i began my watch.
with clients, i have no problem being patient and waiting for the moments to happen.  with my own kids, it is harder to exercise patience.  i wonder if it is because i have already used up my patience quota on spills, screaming and sh… poop!
with dean it wasn't so hard.  my mother in law gave him this truck.  the truck from hell.  the truck that makes a sound that should come from an 18 wheeler, except the thing is a 6 inch dump truck!  not only does it make noise, but it also lights up!  it makes the noise and lights up every time dean moves it.  he moves it a lot.  i knew that if i just watched him closer than normal, id catch him in the act!   ava was tougher.  but by the miracle of the powers that be… she snuck into my office closet where i keep some random knick knacks and "prizes" for when she's gotten a full week of stickers. (that happened once).  you know what she came across?!?!?!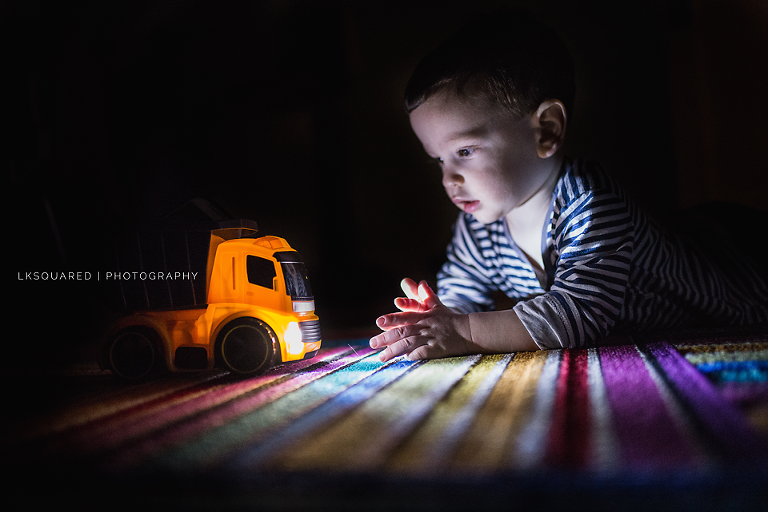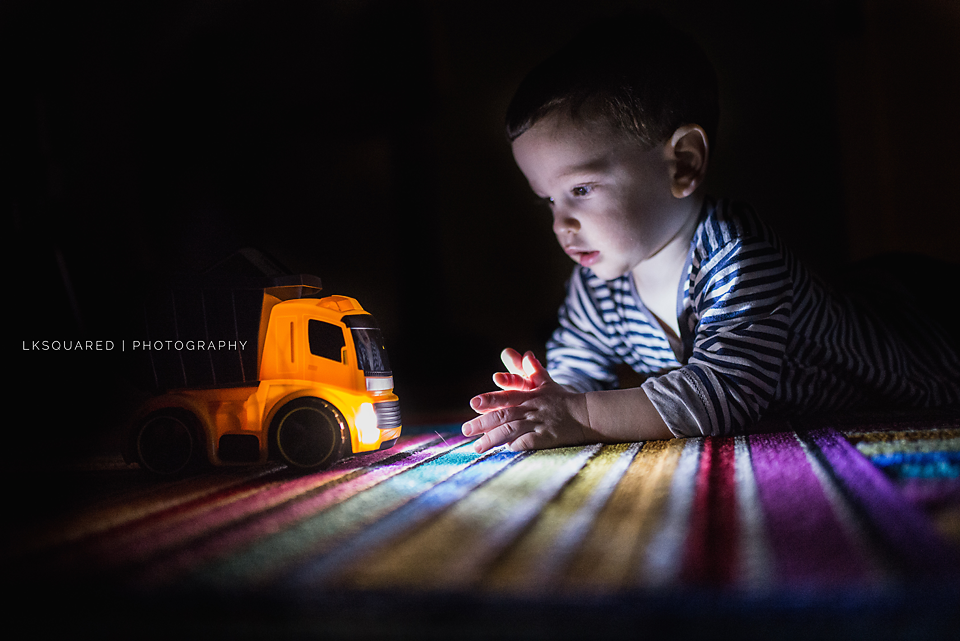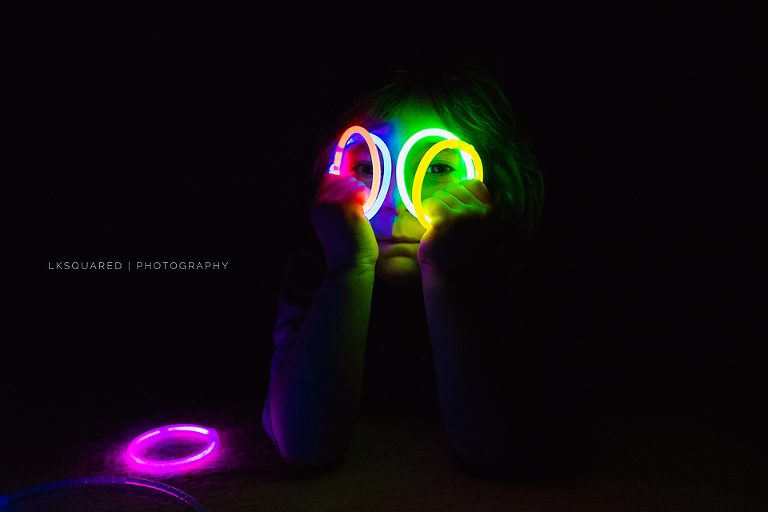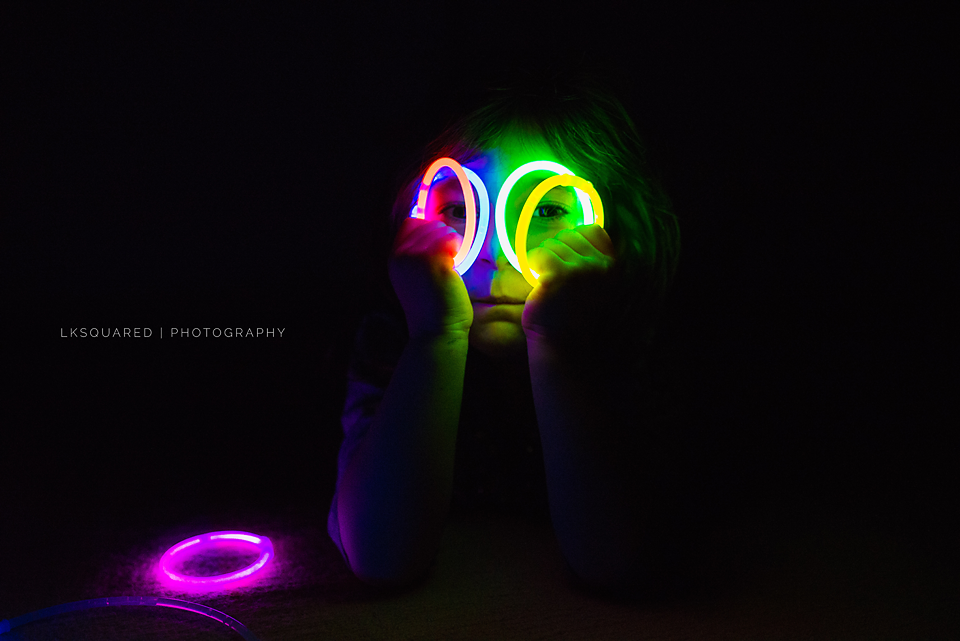 yup… glow in the dark bracelets!  can we say perfect timing?!
in all of ava's drawings, i am black and white.  the color in this image makes me incredibly happy.  even with her super serious face!
come follow along with our #52weekchallenge over on instagram!