how to choose the right family photographer on long island
or anywhere else!!!
it's the start of busy season for photographers everywhere.  as i wrote about in the holiday card blog post, we are approaching the time when everyone suddenly realizes that the time for the annual family photograph is here!  in the sea of long island family photographers, it can be hard to distinguish which photographer will be the best for your family.  many times, people just do a quick google search for "long island family photographer" and choose the from the top…  because the top 3 or 4 must be the most professional… right?
well… they are certainly good.  but figuring out how to choose the right family photographer can be complicated, and there is more to choosing a photographer than a google search!  here are a few things to consider when you're making your decision and also a real life example, because i want YOU to get the photographs you want. the ones you will love forever.
 price:  do you ask a friend to help, DIY, or do you hire a professional?
i'm just going to say it.  everyone is looking for a good deal, as you should, but what makes a good deal seem "too good to be true" is likely just that.
asking a friend is always an option, and if you're lucky enough to have a great friend who is also a great photographer, this option could be a great one if that friend isn't completely booked with paying clients!  more likely, your friend has a nice camera but not much of an idea of how to use light or composition which means that you're putting yourself at risk of being disappointed, and that leads to awkwardness with your friend and even unnecessary drama if you decide to have someone else do them after!  hurting your friend's feelings can be a slippery slope!  friendships are worth more mediocre photos!
diy is another choice.  you'll need a camera and a tripod, or a selfie stick!  but do you really know what you're doing?  are you going to be happy with a selfie as your annual family photo?  if you are, go for it!
hiring a professional (biased!) is an option, and there are tons of ways to find one these days!  professional photography is an investment.  these images are not the cell phone shots you take because you want to share that cute smile your baby has on instagram.  these are photographs that are meant to be printed and kept in albums.  they are meant to last generations and be passed around as the history of your family.
there are deals all over the place at this time of year.  mini sessions, holiday themed sessions, portrait specials at the big box store.  this leads to the next thing to consider.
2.  are they any GOOD?
this is subjective, but not all professional photographers are created equal.  you need to do some research on the person you are hiring.  looking at their portfolio is an essential step when learning how to choose the right family photographer.
3.  is their style the right fit for YOU!
when you see the images from your photographer, you should FEEL it.  you should wish it were your family in the images.  photographers throw around terms that the average mom or dad has never heard of and doesn't understand.  i'm going to highlight here two styles to show you an example of why it is essential to do your research to ensure that you are happy with the photographer you choose.  family documentary photography and lifestyle photography.  these terms are used in the industry, but when it comes down to families, they are really important to understand so that you are HAPPY!
my good friend leslie from leslie renee photography and i performed an experiment!  we took one crazy beautiful family and gave them a photoshoot in our respective styles.  if you didn't already know… i am a family documentary photographer and my specialty is documenting your real life.  i'm kind of obsessed with it.  i find happiness in documenting your life at home where your memories are made.  this is not just "candid photography".  it's more than being a fly on the wall, hiding and waiting until the perfect moment happens.  it is about careful planning, reading body language and understanding human behavior so that i can anticipate the best possible moments and prepare myself to make artistic images of your family, doing what you do.  everyone's story is different so everyone's session will look different.  but what is the same, is my attention to detail.  i will make beautiful images of the things you didn't even know were happening.
when you book a session with me, you will receive photographs that are meant to bring you back to that place when life was crazy but beautiful.  your kids will have memories of their childhood that otherwise would only live on in the stories we tell each other.  i aim to deliver photographs that make your heart smile, bring on the belly laughs, and even once in a while, make you cringe! (in the funniest way!)
without further ado…
the beautiful raubuck family.  by lksquared photography.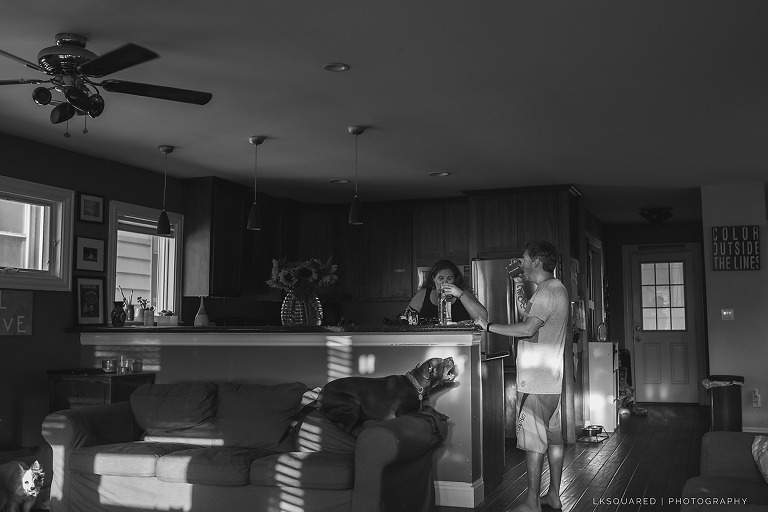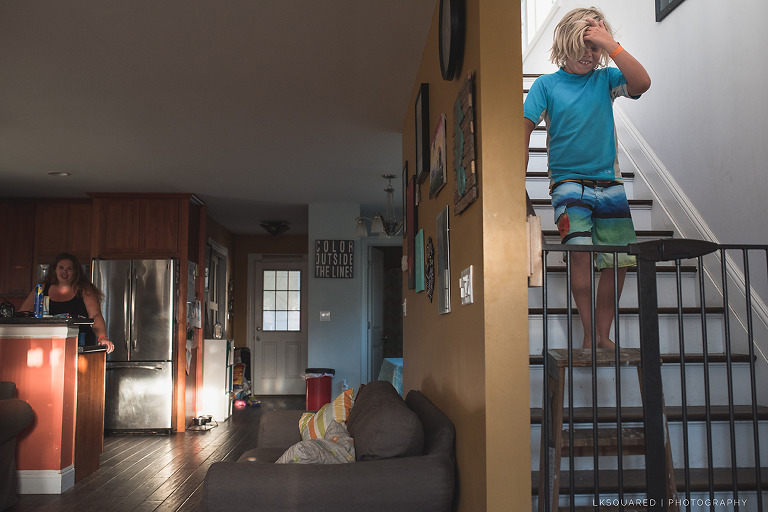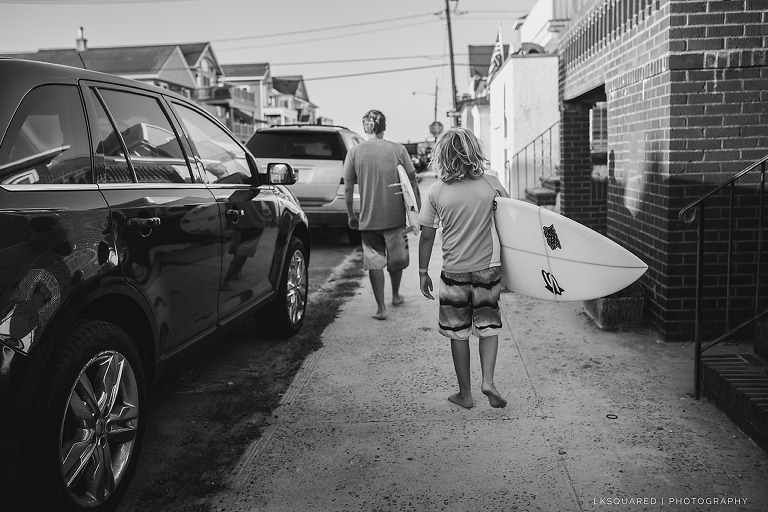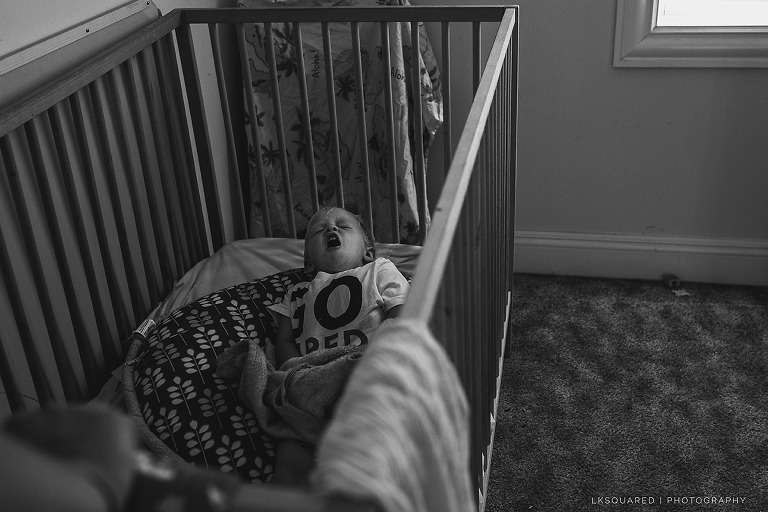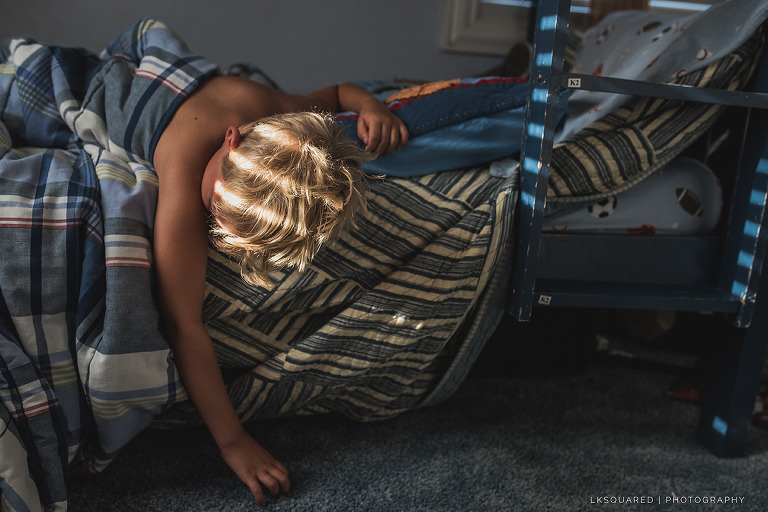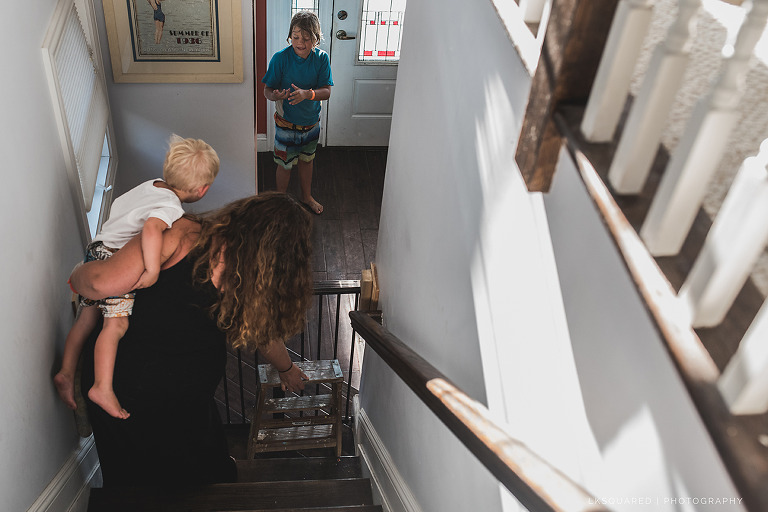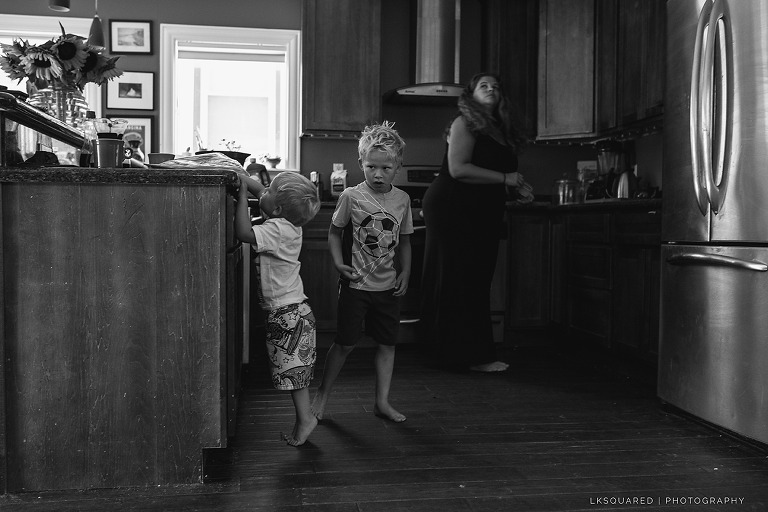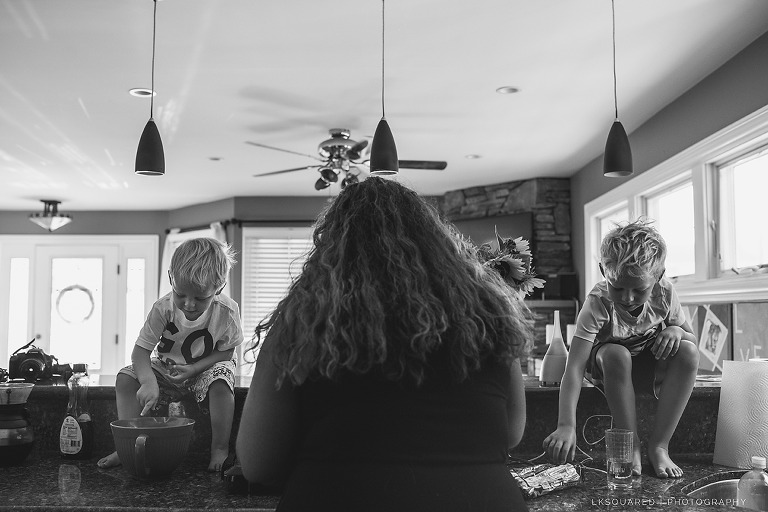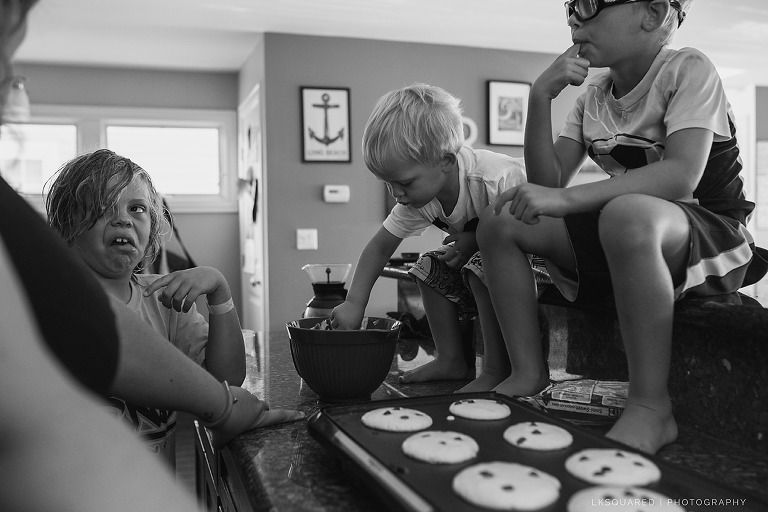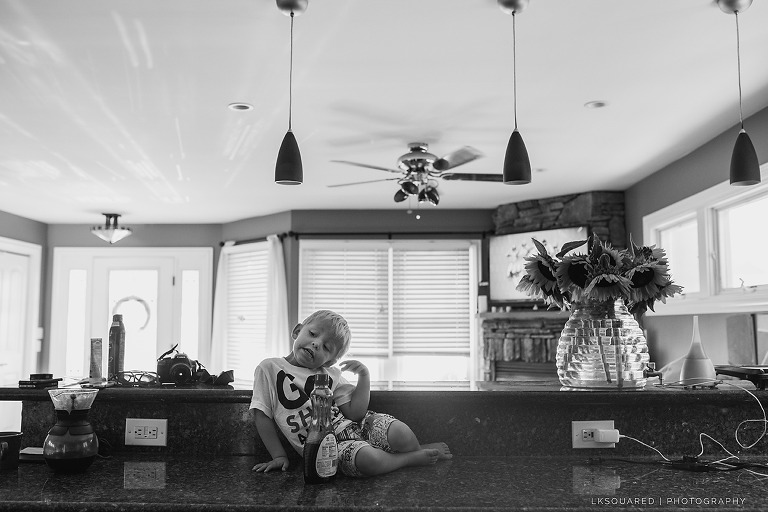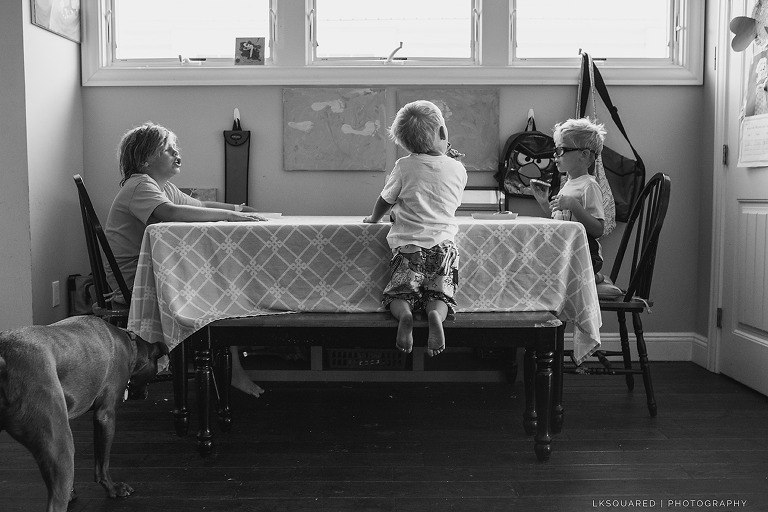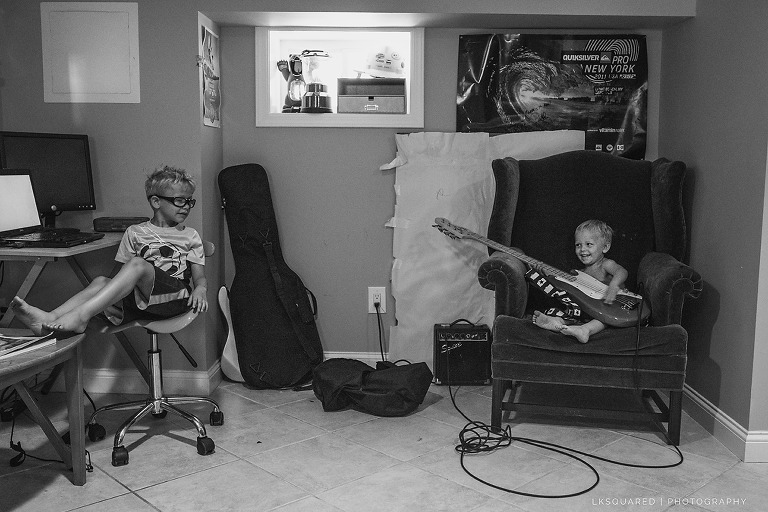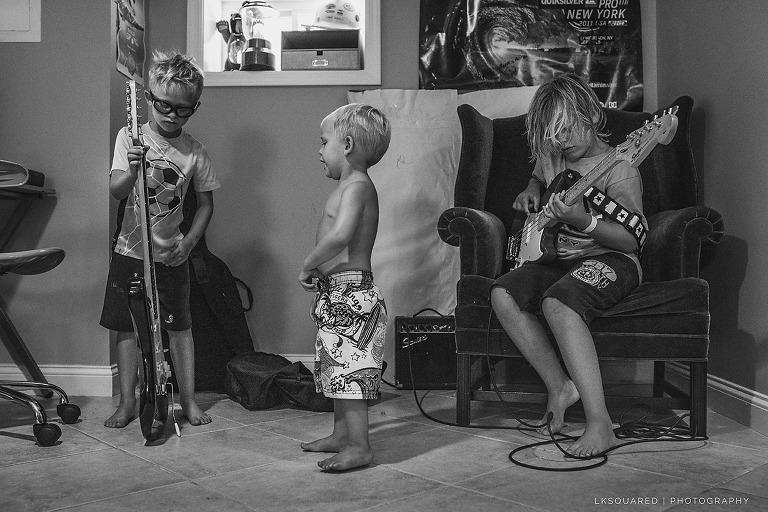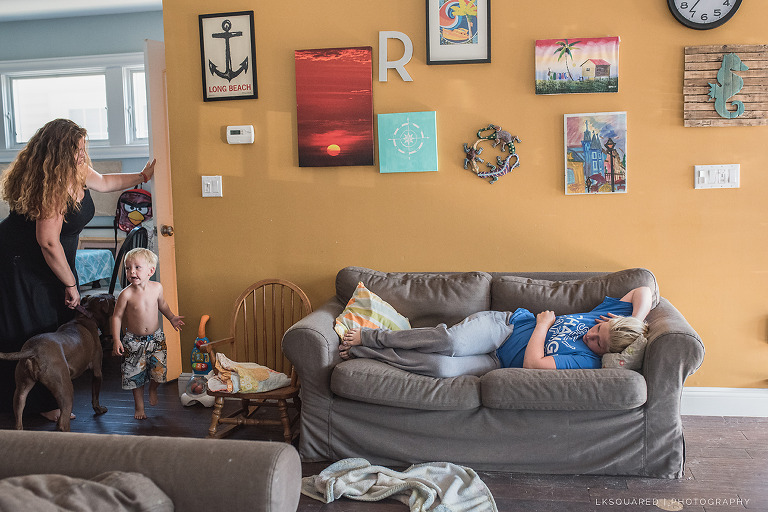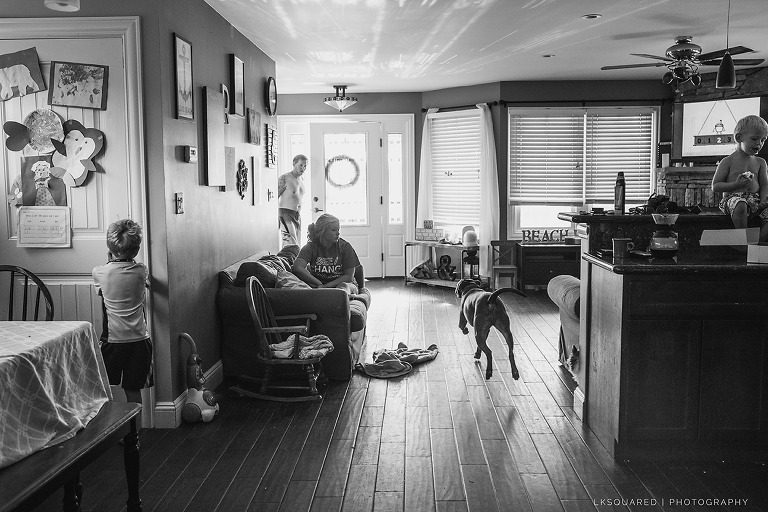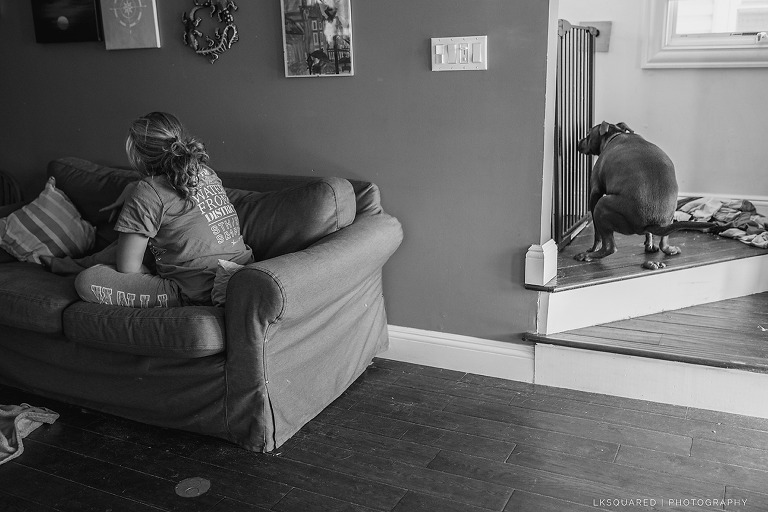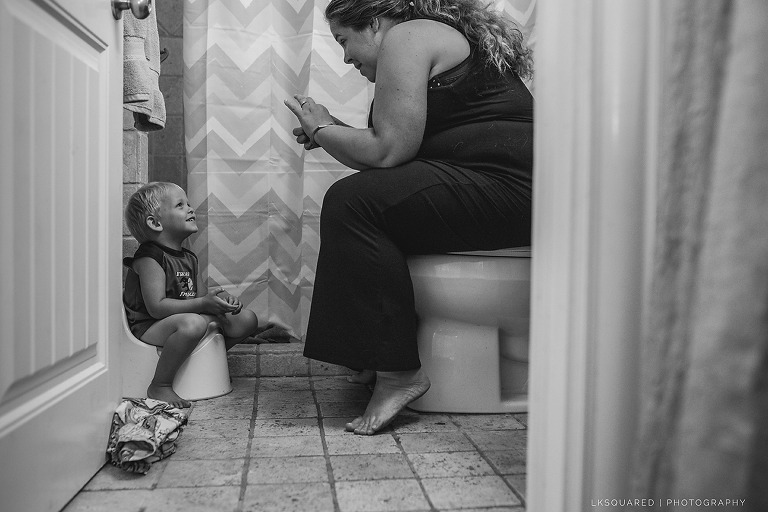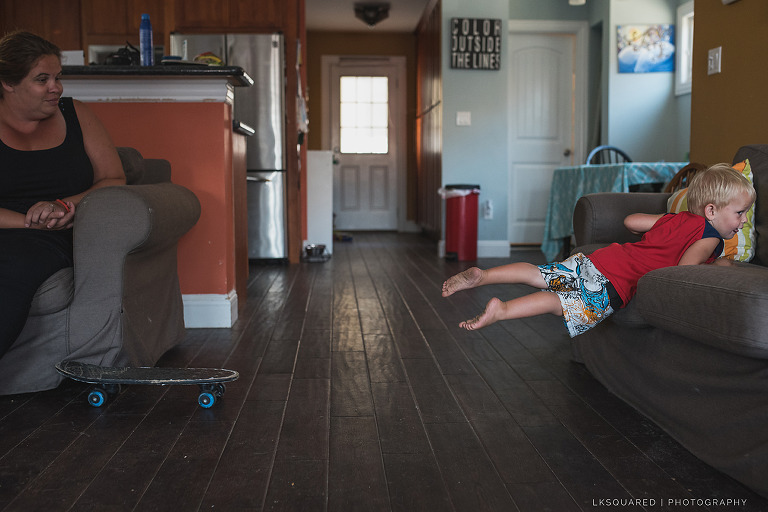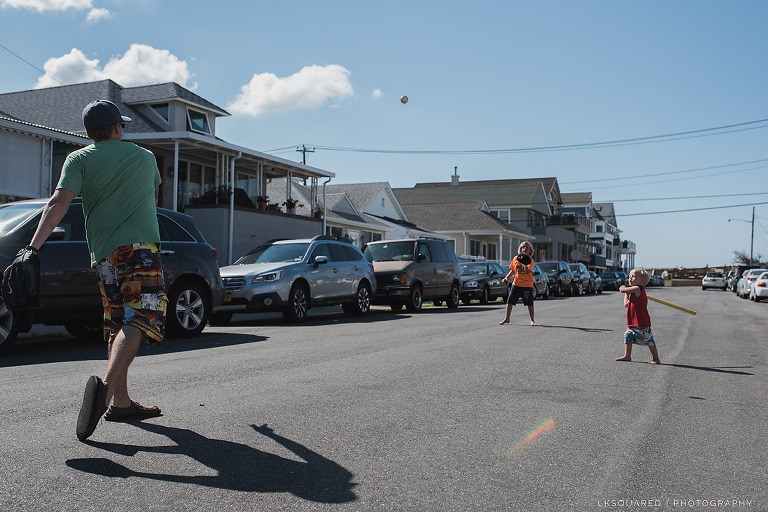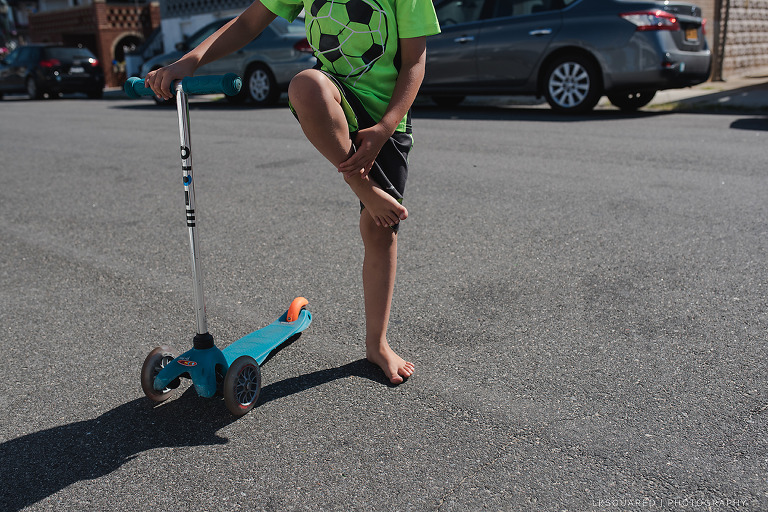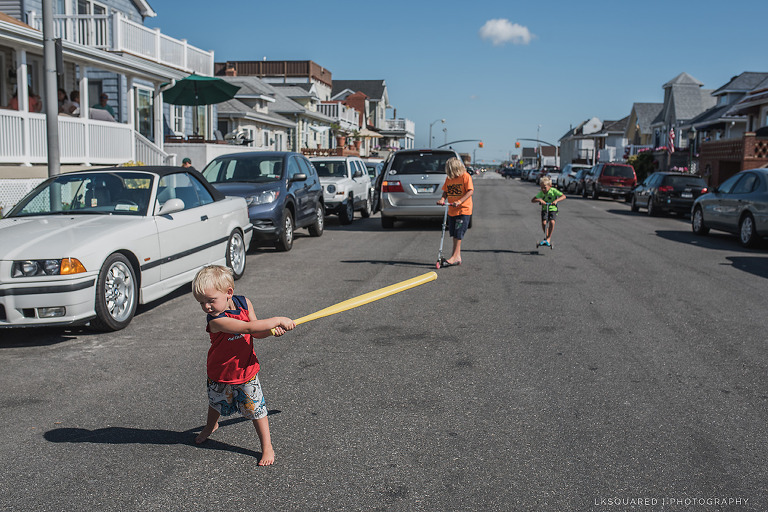 this family was really great.  everyone from their teenage daughter to their hilarious dogs and all the boys in between were really lovely.  i was there when they woke up and we became fast friends.  the boys let me into their man cave and made me feel like i was one of them!  i got a concert, a lesson in cinematic production, and some solid high fives.  autumn and andy are parents to admire.  the way they nurture their kids uniqueness and fill their house with love and kindness is infectious.  i left feeling invigorated to breathe deeper and love harder on my family.
leslie is a beautiful, lifestyle photographer who specializes in stylized portrait sessions that highlight the spirit of your family!  she created beautiful portraits that the family adores.  they are fun and even more, funny, which is really at the heart of this family.
i would love you to click here and go see how leslie captured the raubuck family.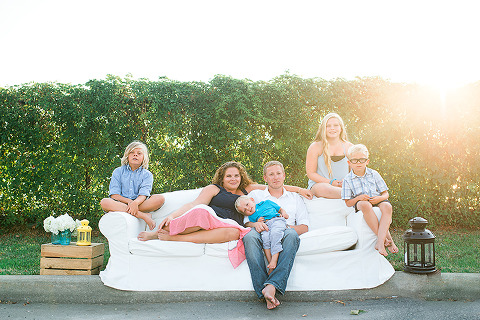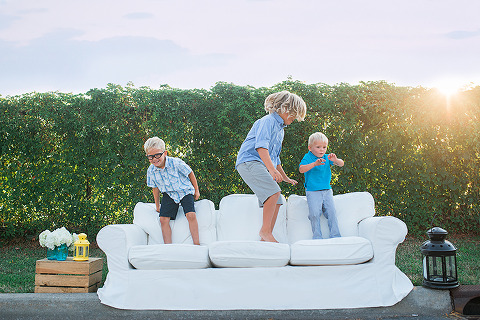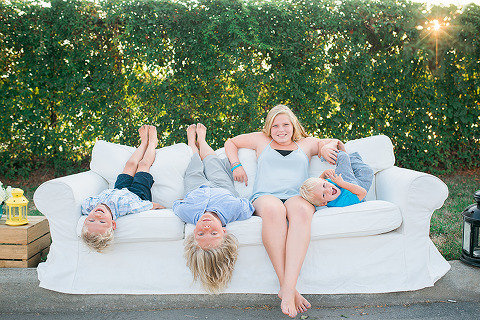 i hope that by seeing how two professional photographers can see two completely different sides of a family, creating powerful photographs, each in their own way, shows you that it isn't all about the camera, but the person behind it.  leslie and i actually use very similar equipment.  but while we both see things in this family that are fun, funny and full of love, the images we delivered couldn't be more different.
there isn't a "better" style.  it is about what you WANT.  and please don't forget, you can want both styles!  there are twelve months in the year, both leslie and i work in-home or on location so weather is never an issue!
lauren is a family documentary photographer who is passionate about helping families navigate how to choose the right family photographer for them.  this is an investment in the history of your family.  please contact me to book your family documentary photography session, or if you're looking for beautifully styled family portraits, i encourage you to contact leslie!