Kindness.  It's the key to happiness.  Sadly, sometimes, it is also overlooked because anger and hatred are more magnetic.  This is where the blame has fallen for the lack of media coverage for the recent Louisiana flooding.
In my little corner of the country, this story was covered due to it's similarities to the horror we experienced with Superstorm Sandy, but in other corners of the country, no one heard a word about this recent tragic event.
If you don't know what I'm referring to… recently, there were severe rains in the Baton Rouge area of Louisiana, causing homes to be completely submerged under water – for days.  These homes are not in flood plains.  They were not required to have flood insurance.  Now those families and individuals who reside in these areas are rendered homeless with very little help.
I saw the story on the news.  My heart sank deep into my chest and I felt that nausea that comes at the bottom of a rollercoaster.  A photographer friend of mine posted about her family who lives there and lost everything.  One after another, people were posting stories of friends and relatives who were literally, under water.
It's so hard to empathize with someone in this situation, unless you have personally experienced the massive loss and devastation a flood causes, firsthand.  I know how they feel because I lived through it – just shy of four years ago.  Flood damage is extremely costly and emotionally disruptive.  When your entire home – furniture, your children's toys, photos and memories are submerged underwater and put to the curb to be destroyed, you are at a total loss and don't know how to start over.  We were fortunate to have flood insurance.  We knew it was the first step in rebuilding our home and our lives.  I cannot imagine how hopeless we would have felt not having that crutch to help us financially.  This is the unfortunate and debilitating position the survivors of the recent Louisiana floods are in.
Focus on Kindness

For those of you do not have flood insurance, let me clarify what that means.  Your home and all of your possessions are gone, and there is no money to replace them.  Your homeowner's insurance does not cover anything related to a flood.  Regular homeowner's insurance DOES NOT COVER ANYTHING.  Not one item.  Not your furniture, your socks, your underwear – nothing.   If your house has not floated away, it is left an empty shell, leaving you on your own, to find a way to pay your mortgage and replace everything you've ever owned.
My first instinct was to get on a plane and go help, the way my friends came to my rescue that chilly October day.  I turned my head to the left and saw my kids… hmmm… a plane was not going to happen.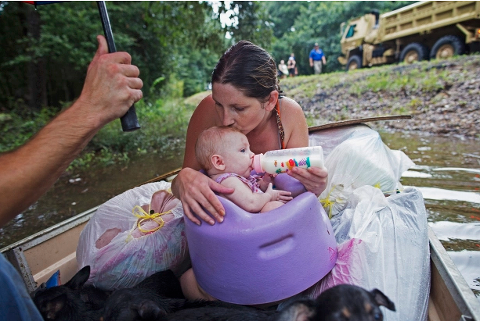 Then the idea was born.
Focus on Kindness:  Peace, Love & Dry Homes For Everyone.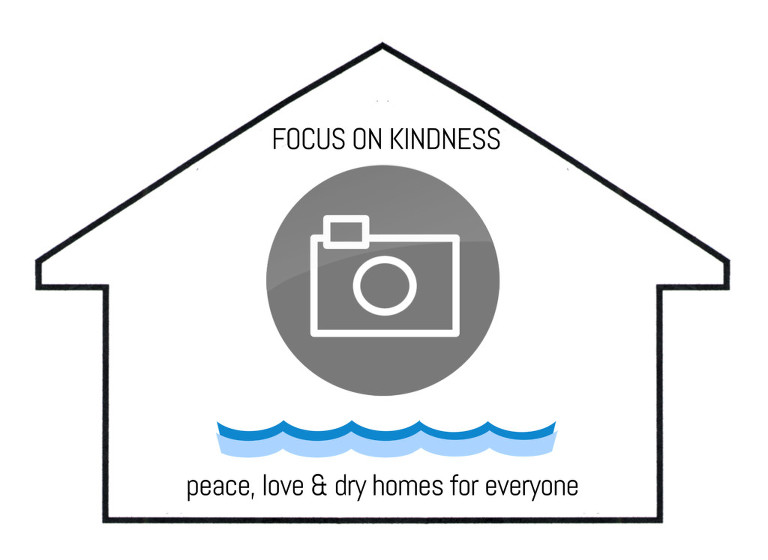 Here's how it works:
I am offering 5 documentary mini sessions for a $300 donation to the United Way's reflief fund for flood victims in Louisiana.
These sessions will take place in Long Beach or Lido Beach.
They are available on a first-come, first-serve basis.
There are dates available through November 2016.
The sessions will be 30 minutes long.
You will get 5-10 minutes of relaxed portraits, followed by 20 minutes of fun.
You will get 10-15 images via High-Resolution Digital Download.
YOUR SPOT WILL BE RESERVED ONCE YOU SEND ME A COPY OF YOUR RECEIPT SHOWING YOUR UNITED WAY DONATION!
Here is the LINK TO THE UNITED WAY donation page. 
Also, if you are a photographer and would like to participate in this project, you are invited to contribute in any way that suits your business.  We have some photographers who have committed to donating a % of their session fees, some who are selling beautiful fine art prints to benefit the relief fund and many other creative ways to raise money to help these families.  If you're interested in participating, share this post and send me an email HERE so I can add you to the list!!!
This is a wonderful opportunity to get your  holiday card photos done, annual family photographs, family photos to send to school, or just photos because you haven't had some in a while + help people in desperate need of relief.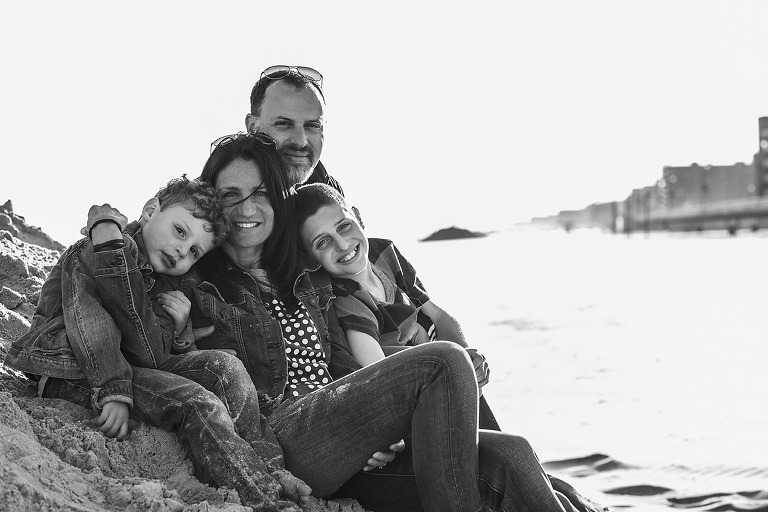 I am really proud to be a part of such a philanthropic community of photographers and families.
Together we can really make a difference by showing the people around us that when you FOCUS ON KINDNESS, the world becomes a better place.
PEACE, LOVE & DRY HOMES FOR EVERYONE.
Participating Photographers: (contact them for info on their relief specials!)