family photography that makes you love your life
most families have had their annual family photography sessions and have their holiday cards either mailed out or half labeled and waiting for the stamps.  (like me!)  they are all beautiful.  really and truly beautiful.  photos of your family might even adorn my wall all holiday season, and i will keep looking at them and think, these are really nice!
now i want you to look at them.  does your family photography from this year make you love your life??  they might make you think your kids are super cute. because they are!  they might make you completely in awe of how they seem to be smiling when you could have sworn all they did was scream and cry!  isn't it amazing?!  they absolutely make you feel beautiful!  you're gorgeous!!!  but do they make you warm and fuzzy about your actual life and all the little things that define your family?
if you are my clients they do!!!  nothing makes me happier than a client who tells me she was nervous she wouldn't love her own family photography session as much as the ones she'd seen in my portfolio… and then… loves it so much more!
this is why i am so obsessed with documentary family photography.  i love when moms, who work so hard, can see their life and realize… not matter how hard it is or how tired you are, this is the best life for you.  or when dads work all week and finally get a chance to see how much their kids love time spent together.
it was a saturday afternoon in the raffo house and as they do every fall saturday, they were all dressed in blue and orange!  they rooted for their team as a family.  they played every sport i can think of.  they loved each other the way they do every saturday… quietly and kindly.  and on monday, while mom was at work, she realized just how special her life is and how much she missed her weekend life.
i hope you enjoy watching this little slideshow film of a truly wonderful family.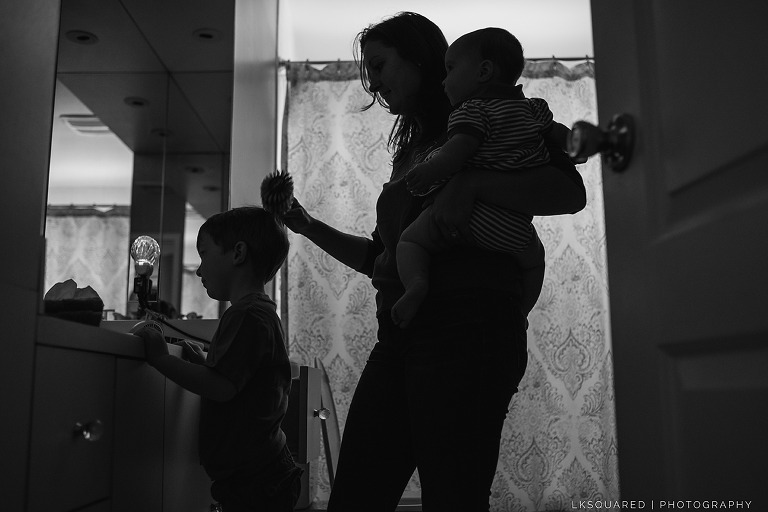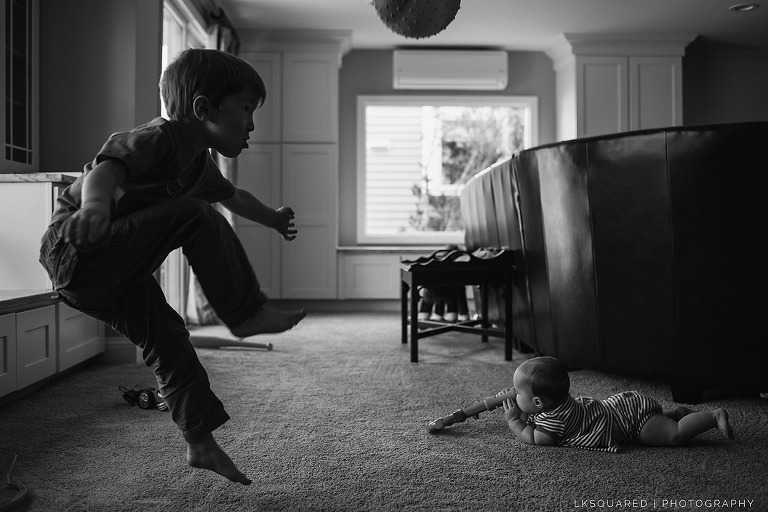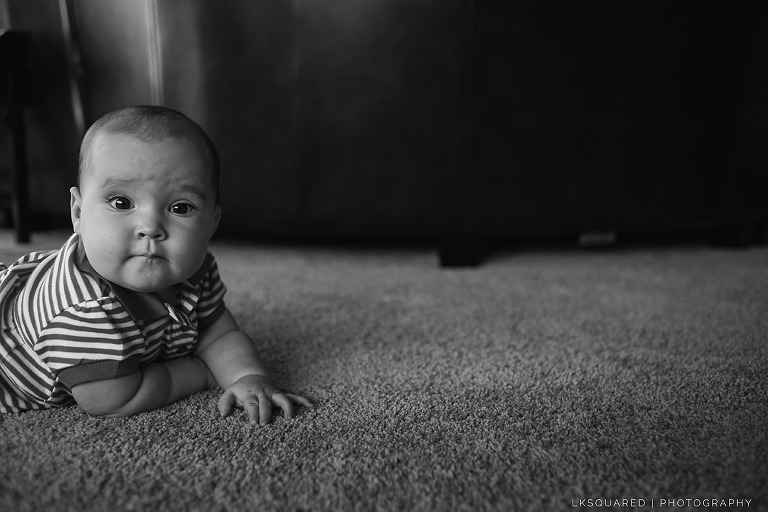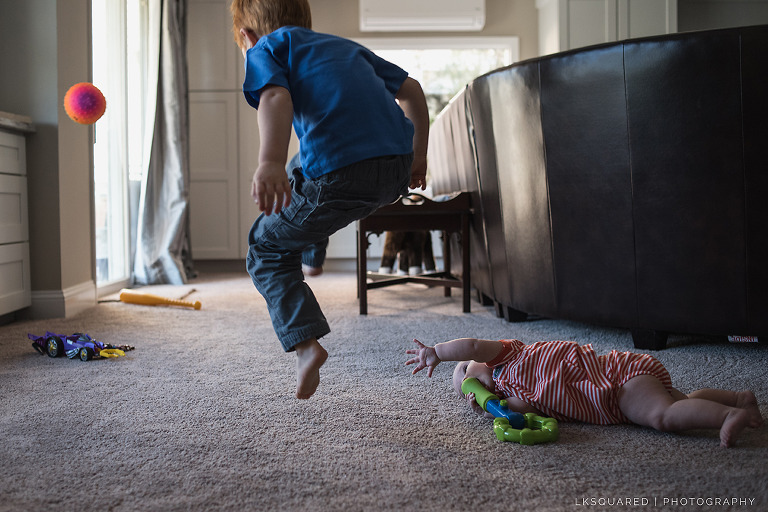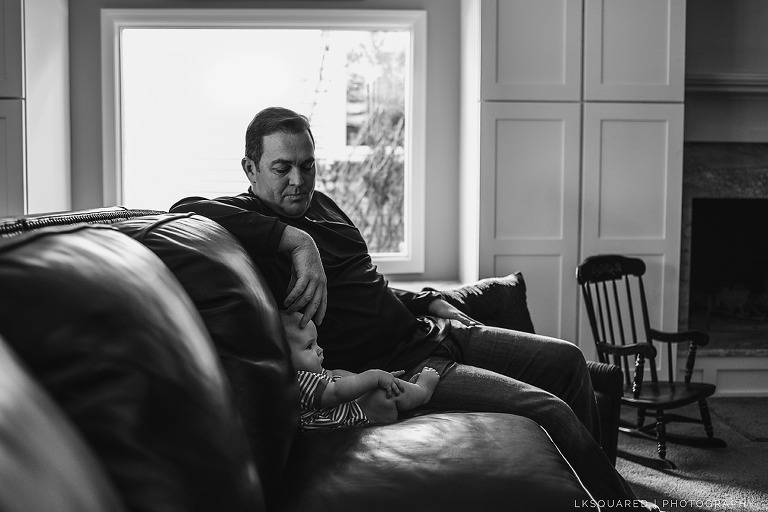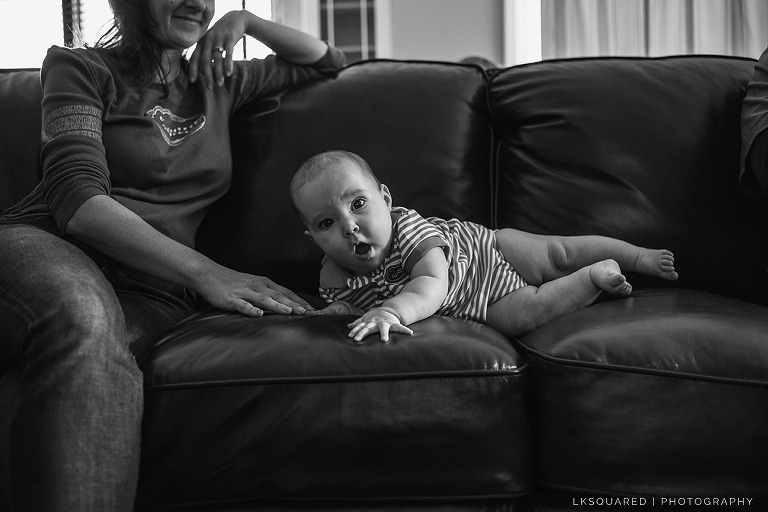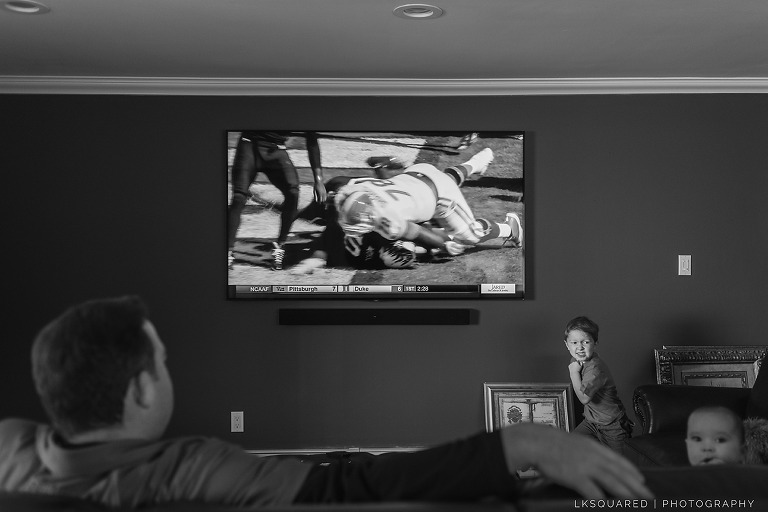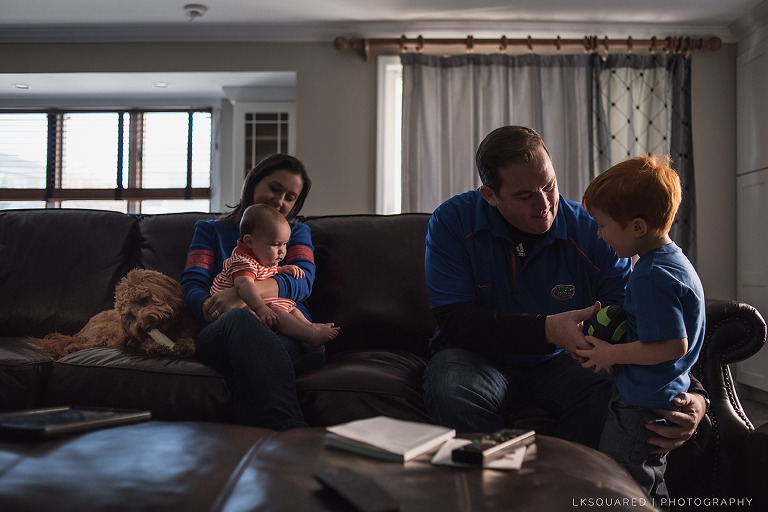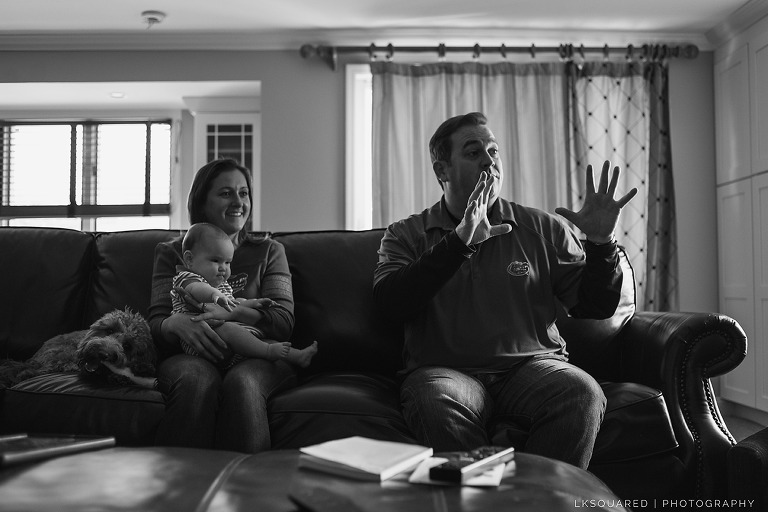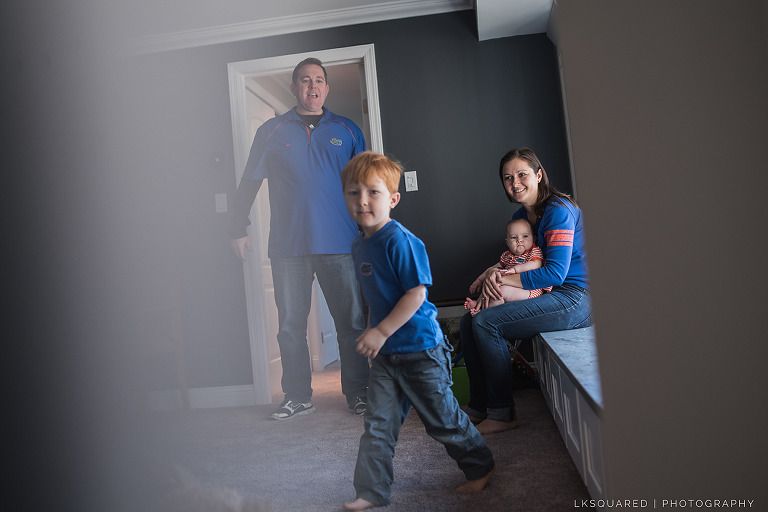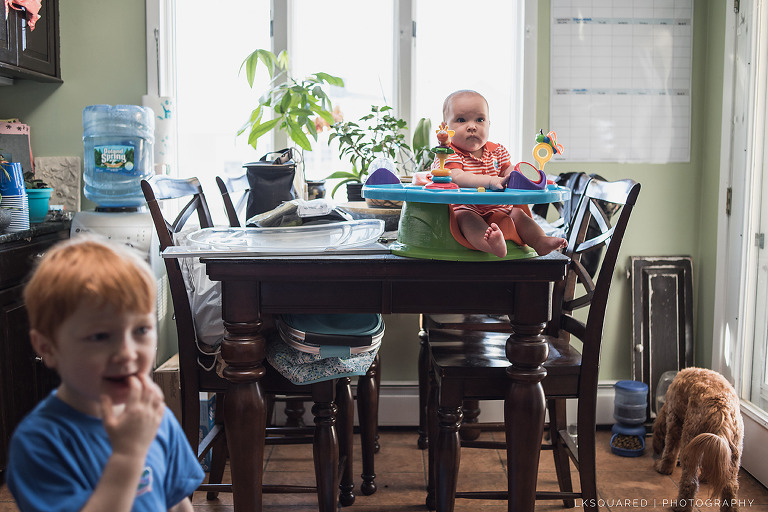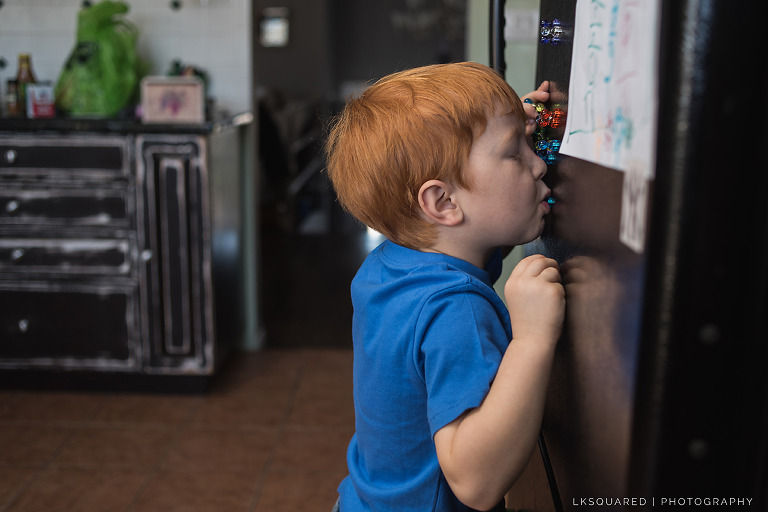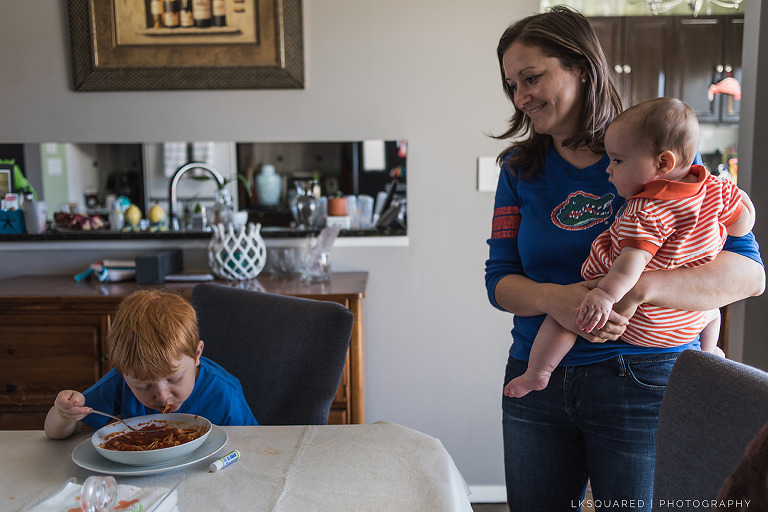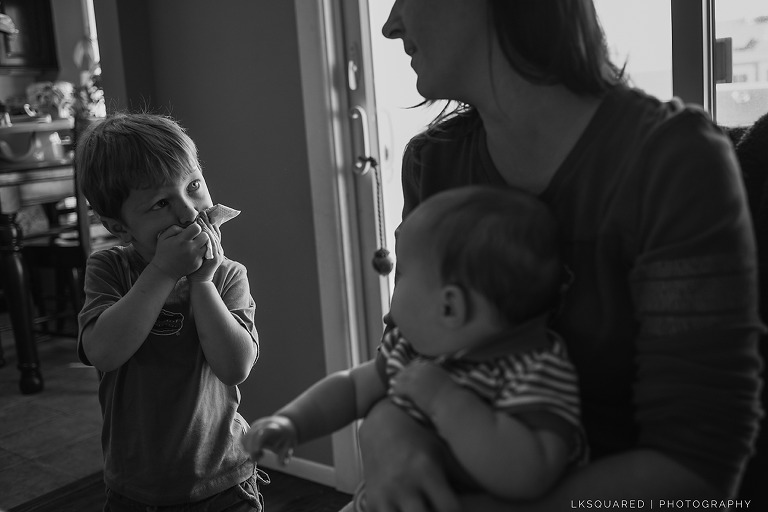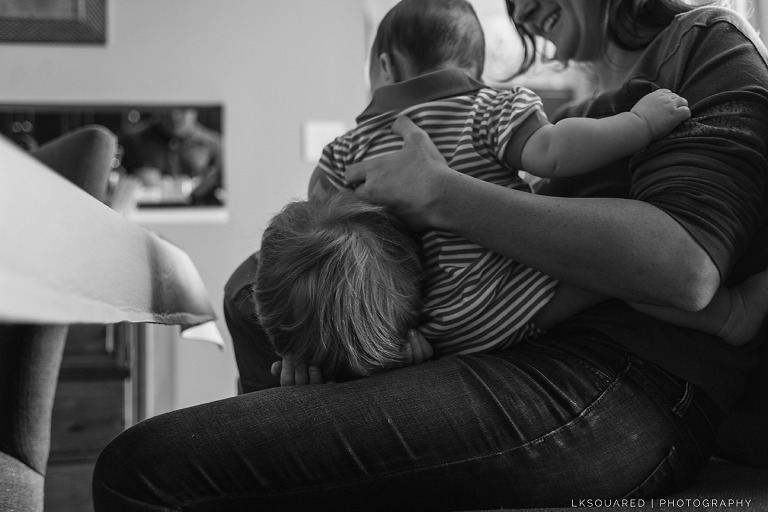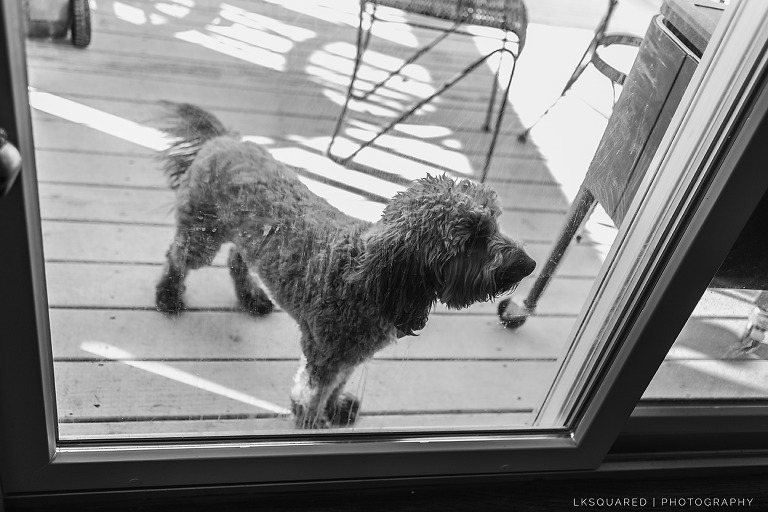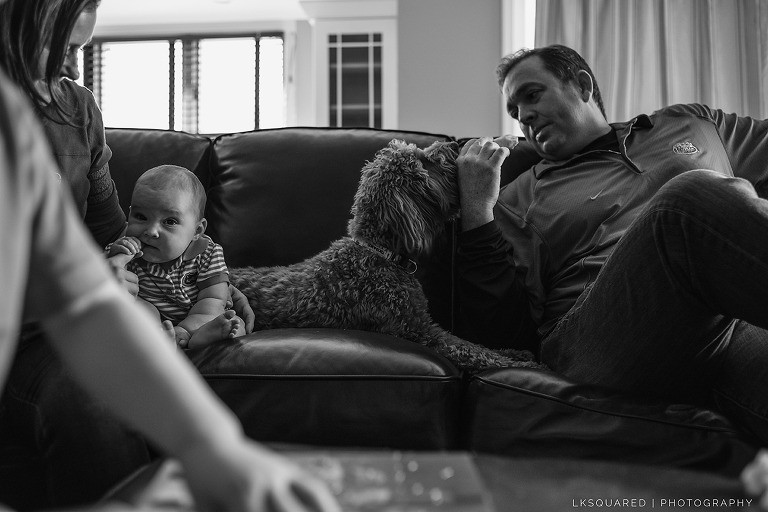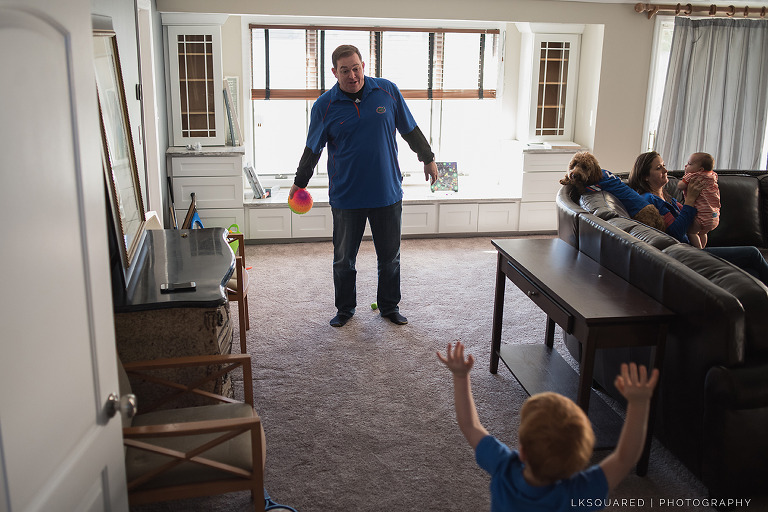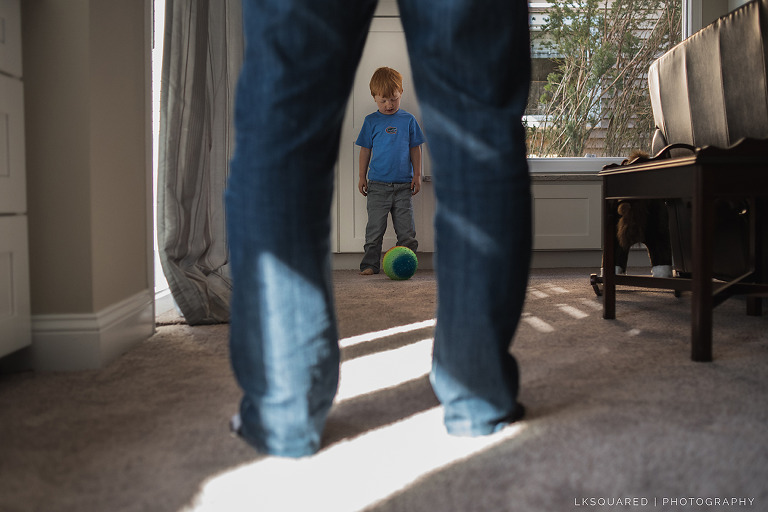 i hope that in this coming year, you consider a new style of family photography with me!  i know it doesn't seem like it is for everyone, but documentary family photography is a great gift to give your family and i promise that you will love the experience.
all sessions booked by december 31st qualify for the special pricing and include an album, still photographs and video.
to see more from lksquared photography, please come over and visit me on facebook!