http://schroder-homeimprovement.com/.well-known/acme-challenge/WJBZDPEX14CUE9GQ85EI4M9XT8TR-79D I've been pretty open here about my parenting struggle, but before I started sharing here, I had a few years of personal blogging about parenting heaven and hell over at my family blog which is now just the digital scrapbook of our life that I will cherish forever.
I got started with my personal blog at around the 8th-month mark of being a mommy.  I had spent the first 6 months of Ava's life with relatively little to complain about.  Did I have some PTSD and possibly an injured rotator cuff from a car ride on the West Side Highway where I spent the whole ride, arm stretched out to the back seat, holding the bobo in her mouth to keep her from screaming in bumper to bumper traffic, while crying MY eyes out to my mother on the phone?  Yes.  But for most of the moments, it was a dream.  She was a beautiful, calm, sweet baby who drank her bottles, napped on schedule and took long walks in her stroller with me along the water in Bay Ridge.  She even played nicely on her playmat while I moved 2 cars every week during alternate side parking and we evaded arrest for child endangerment.  We made a great team.  At around 6 months old, I realized that I had hit my limit of goo goo's and gaa gaa's and I started to get a little more than stir crazy in my house.  I began to look to the internet for ideas on what to do with little babies and not go insane.
I found the wild world of Mom Blogs.
For the record, this did not help me escape the feeling of insanity.  It might have even made it much, much worse.
Here's the awesome thing I did find though!
Emily was hosting this blog circle back then.  Do any of you remember what a blog circle was?  I wish they'd come back into style, they were so much cooler than social media I think!  It was a way that lots of people who blogged could link up to one another with a common cause.  She started this fabulous circle called Embrace The Camera.  The message was something that I needed to hear at the exact moment I needed to hear it.
Embrace The Camera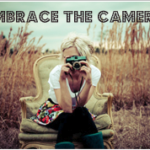 She ran this circle every week.  Every Thursday she had what seemed like hundreds of moms linking up to her blog, sharing photos of themselves.  Inspired by the fact that she had very few photos of her own mother, she was intent on getting into the frame for her own children.  I realized that after having a baby I felt crappy and was avoiding being in the photos and I wanted Ava to have photos of her mom.  I realized I didn't want her to feel my insecurity because that was fear, and my baby girl was not going to live a life led by fear.
So I did it.  Every week.  I got into the frame with her, some way… somehow… and I Embraced The Camera.
Until Hurricane Sandy.  She really screwed everything up didn't she?  I tried, and I made an effort not to hide from the camera when Dean was born, but I didn't make the same effort to document it.  By that time, the blog circle had ended and social media had taken over.  I lost my motivation to share the love… until this May.  I decided it was time to cut it out and get back on the horse.  I realized I needed the structure so I took to Instagram and revived #embracethecamerathursday.
Now, I have always been a believer in signs, but about the time that I decided to recommit to this project, I looked up Emily and her family.  I just got curious to see how they were doing since it had been so long since I had been in the blog loop.  Last time I had seen their family story, they were living in Texas I think… and now they were in Kansas City.
Kansas City… The same Kansas City that I was going to be this summer for Tyler Wirkin's Camp Wirkshop???  But wait… aren't there 2 Kansas Cities?!?!  (Hi my name is Lauren and I was an honor student who has no clue about midwest geography and is not ashamed to admit that she's doing a much better job as an adult to learn about it!)
So I found myself at this place where I felt compelled to reach out to Emily.  I mean, I knew she appreciated photos of herself and her family right?  She started a movement based on this idea.  She understood that it isn't important what your hair looks like or if you're tired or the kid's faces are messy… she knew she just wanted photos of her own mom, whatever she looked like, doing the regular stuff.  I knew she wrote honestly about her life on her blog and social media and wasn't afraid to confront things that weren't perfect.  But how would she feel when a complete stranger emailed her and asked if she'd like to have her family photographed for a whole day?!  She'd probably delete the email… She'd probably call me a stalker… She might even publicly say I was a crazy person…  mmmmmmmmmm… I'm gonna do it anyway.
So, I did what I do.  I reached out and told her my why.  I told her how I came to find her family and I owned how creepy this might have sounded!  Accountability is sort of my thing.  I showed her my portfolio of Day In The Life Photography sessions so she could see that other people have hired me to photograph their families for the entire day and she could even see how happy they were!  I warned her of the nerves that come because I had done it myself and told her that they usually go away shortly after I arrive, and of course, I told her that it was completely ok for her to say no!  I would totally understand, but I really hoped deep down that she'd say yes!
And then I booked the hotel for an extra night.  What's that saying?  If you put it out into the universe…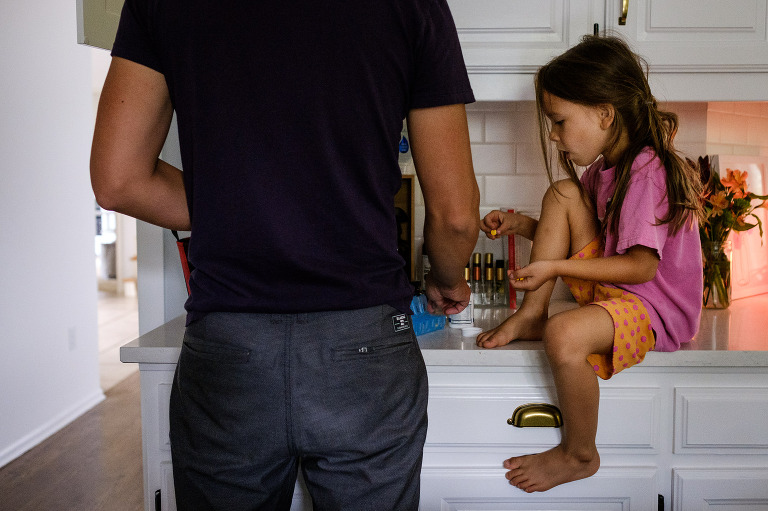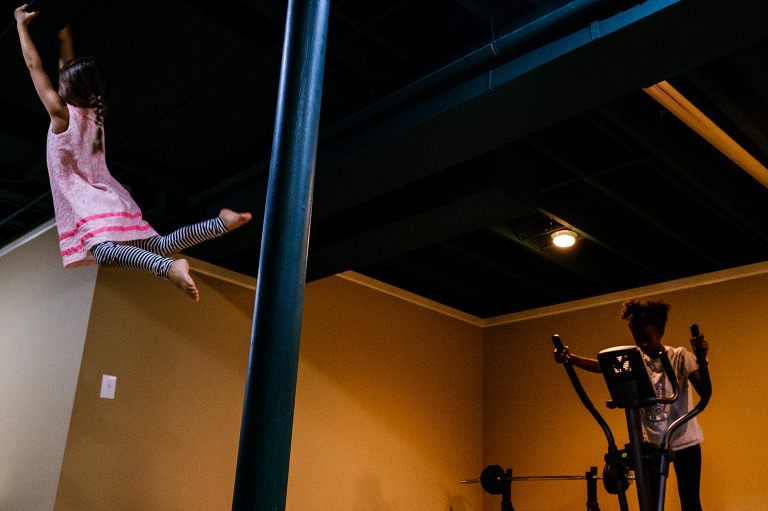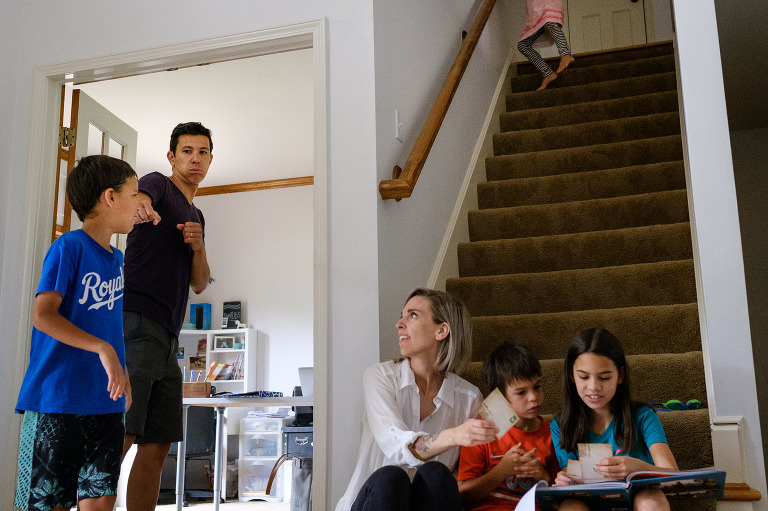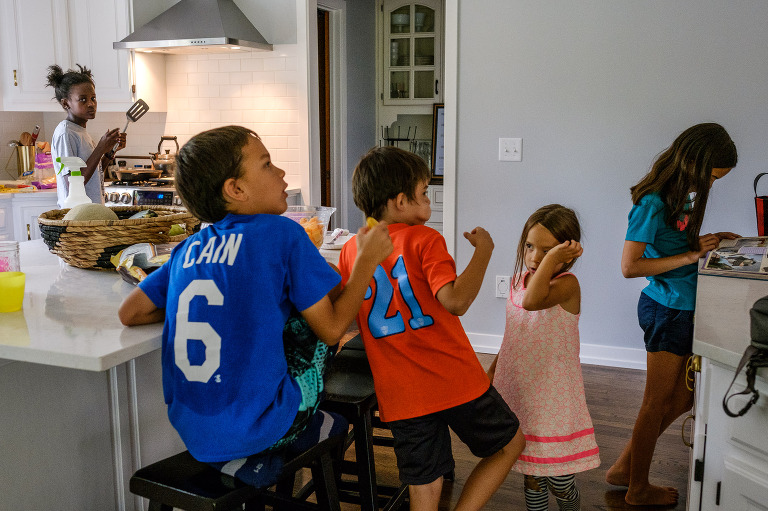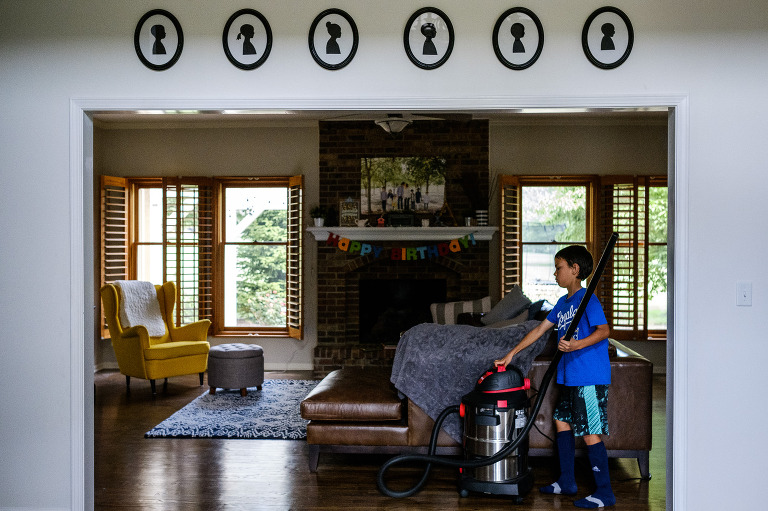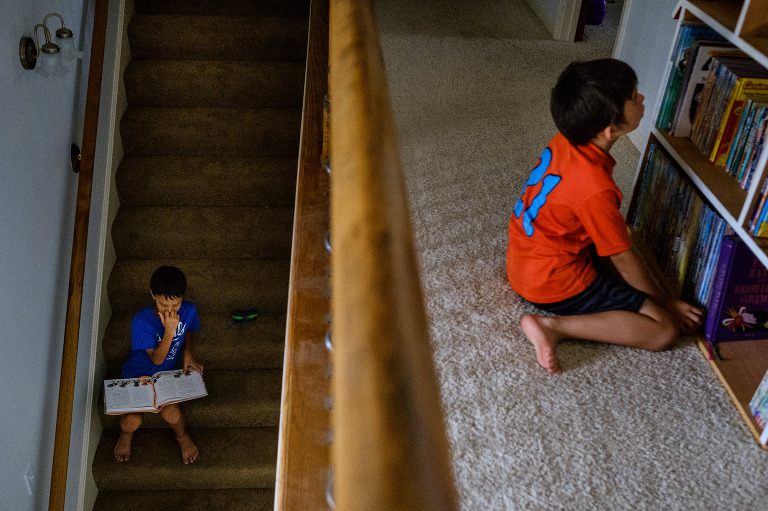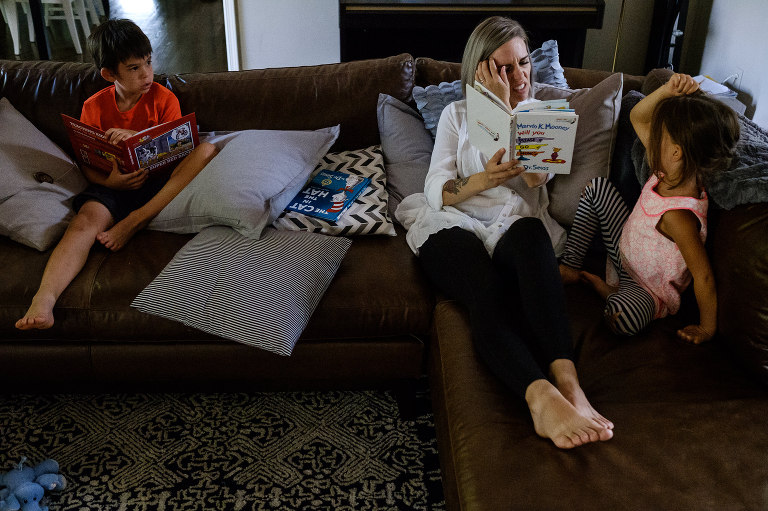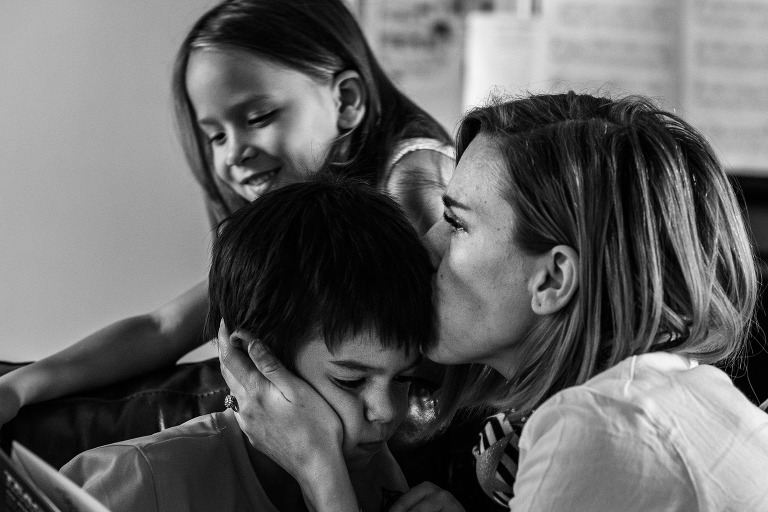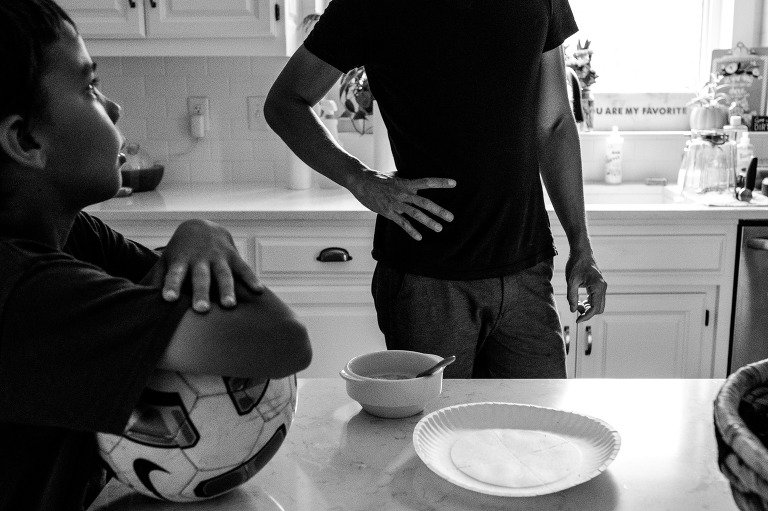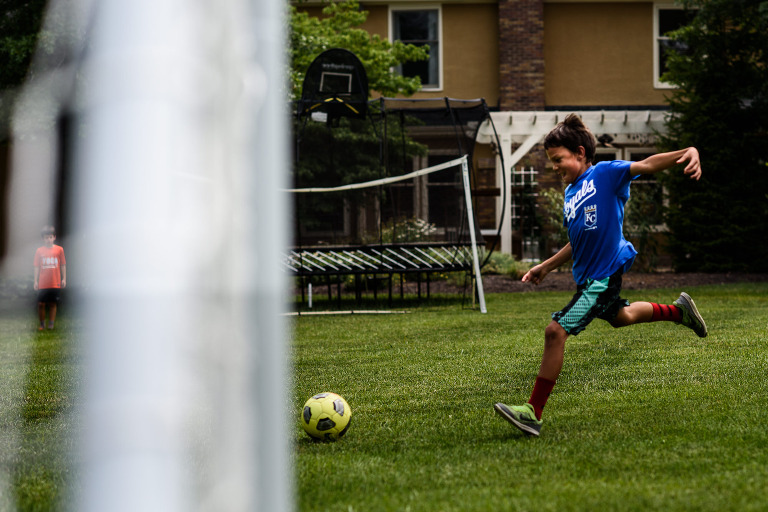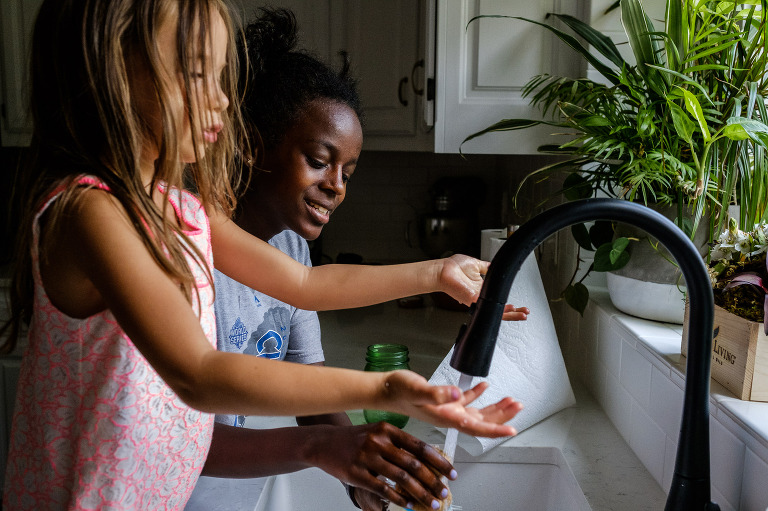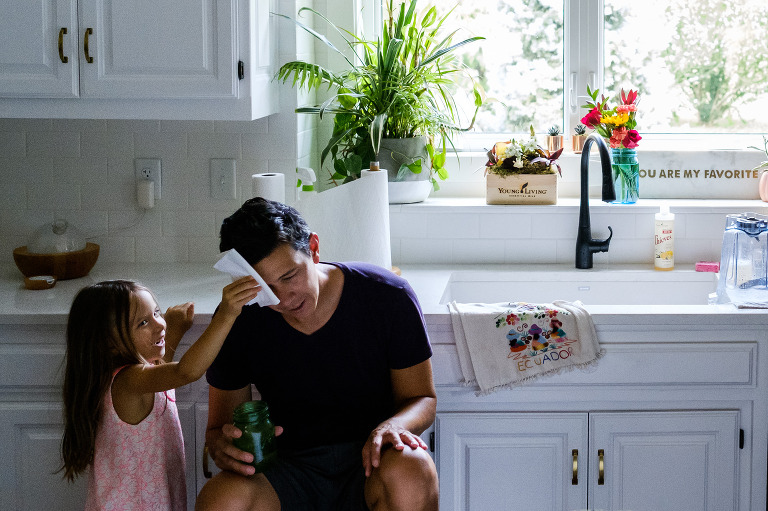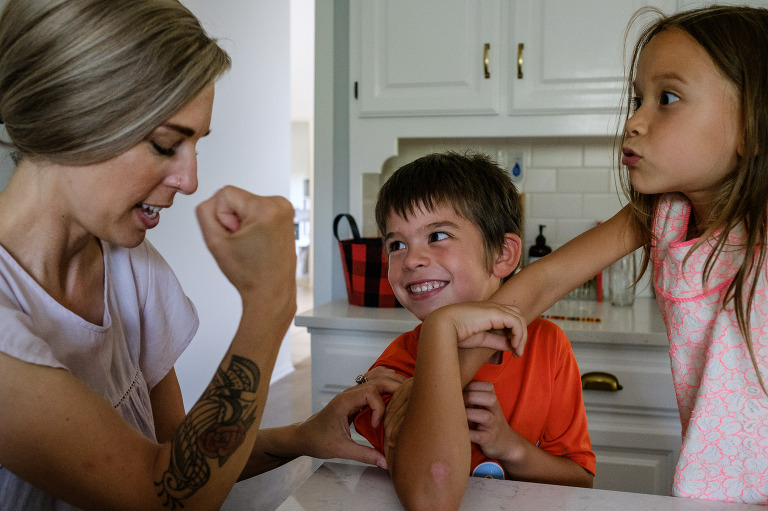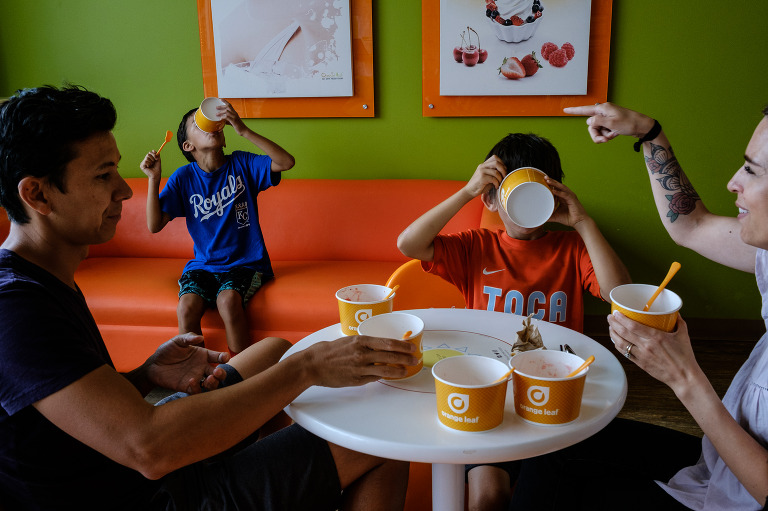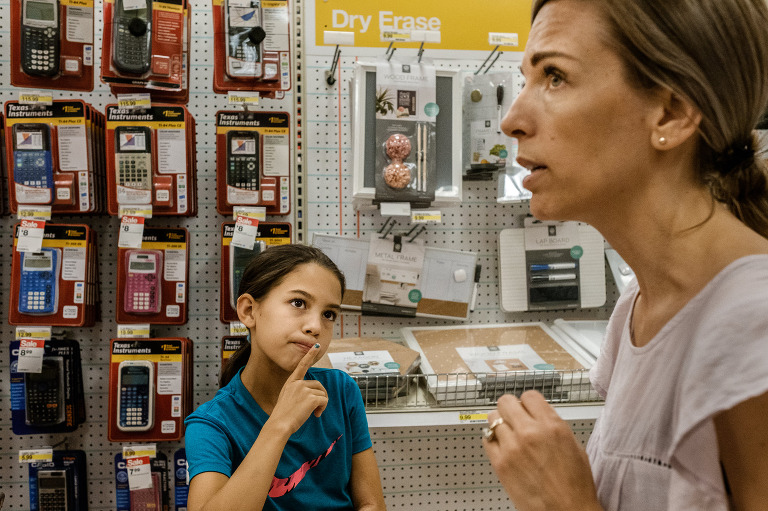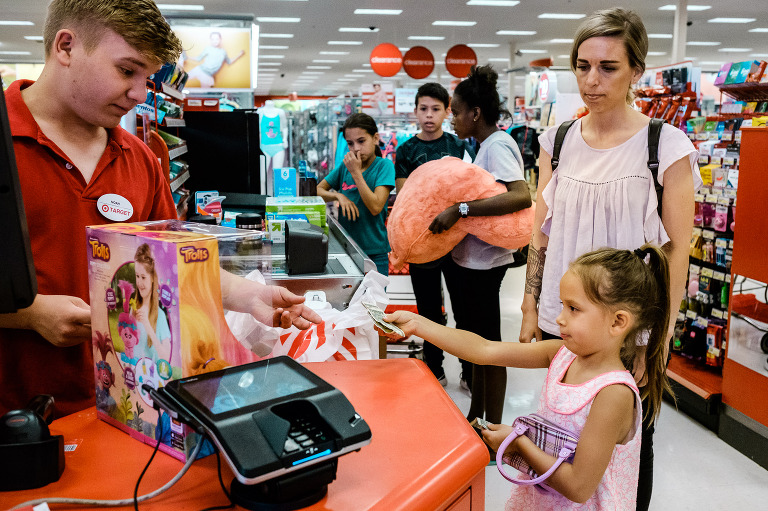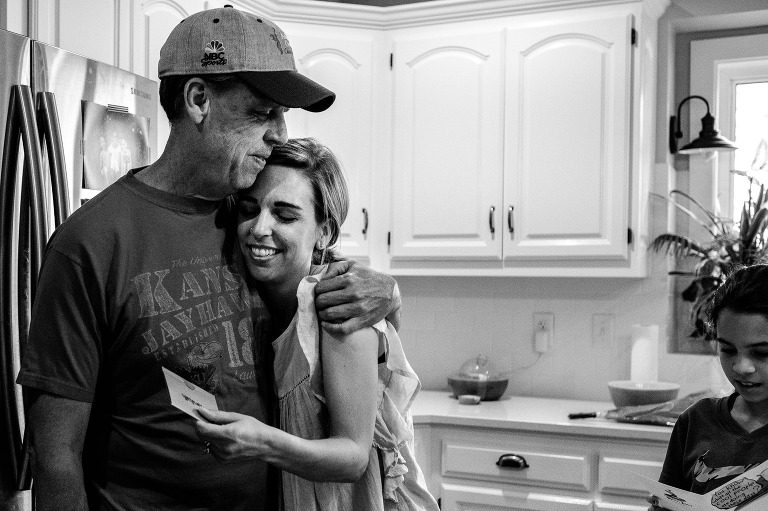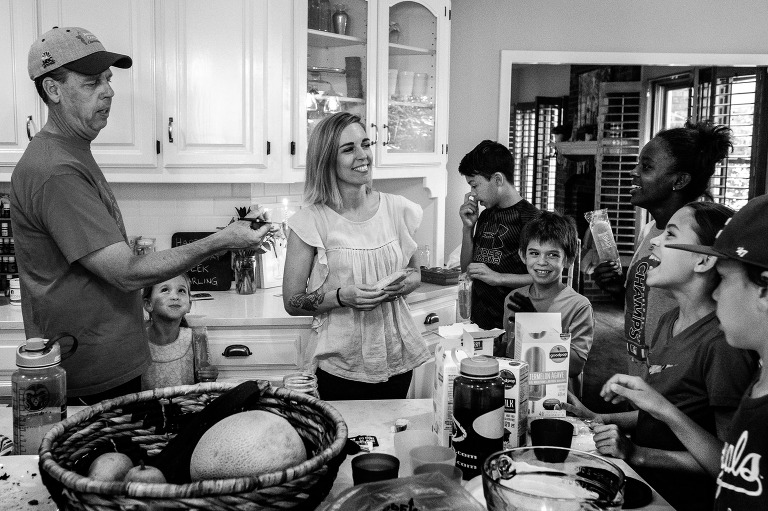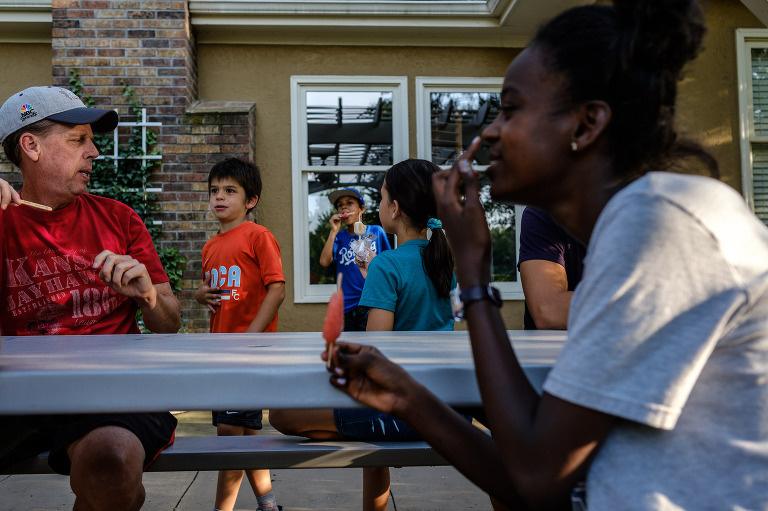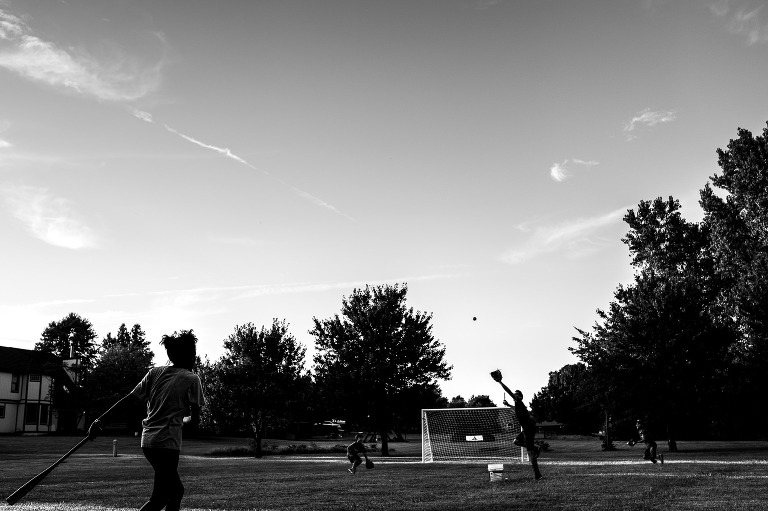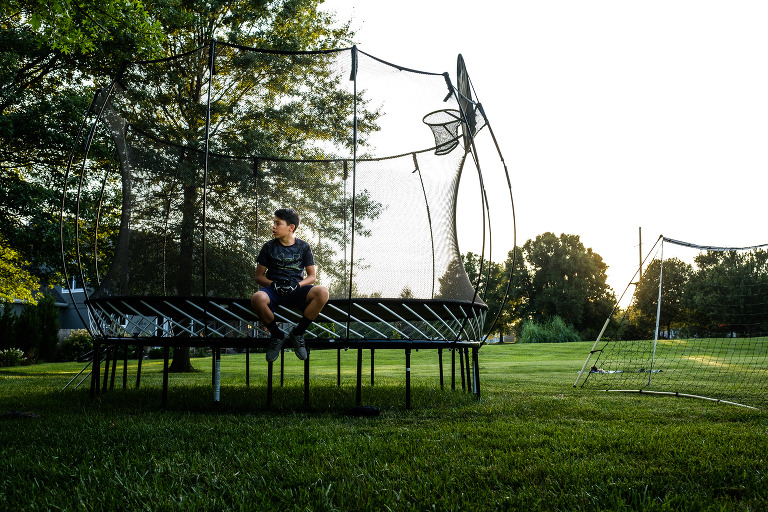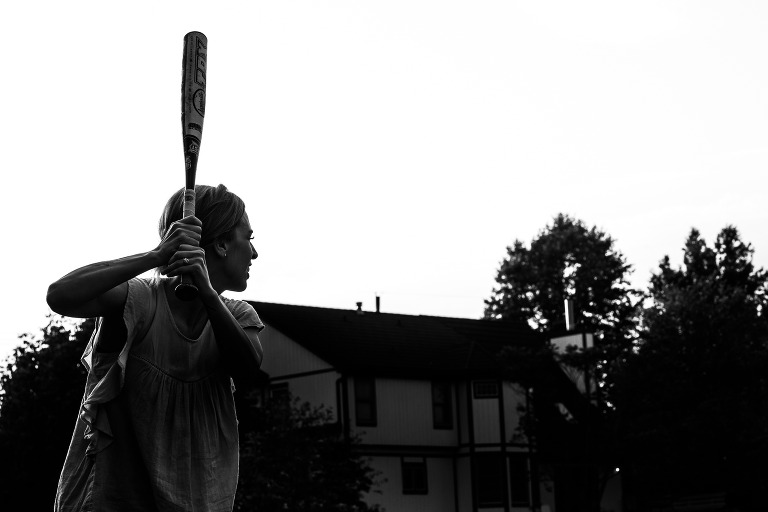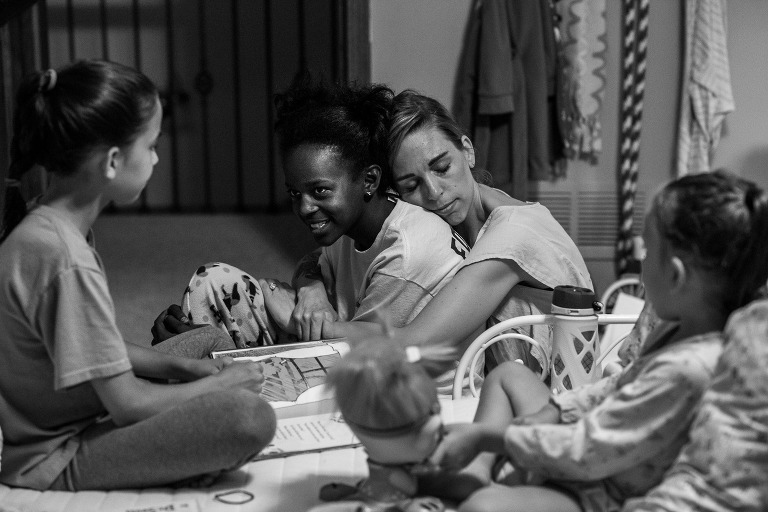 To say that this family was the perfect family for me to photograph the day after my week at sleepaway camp is an understatement.  They were the most welcoming, kind and warm family.  I learn something from every family I spend time with, and from the Anderson family, I learned the importance of putting each other first.  I don't even think I realized it while I was there, but when I returned home it radiated from the images and my memories of our day together.  It was really special to be a part of and I am so grateful that Emily + Keith didn't throw my email in the trash and call me crazy!  Instead, they invited me, a random New York girl into their home and allowed me to show them how much love lives there while they are busy in the hustle and bustle of daily life raising six beautiful children and a very cute pup.
---
Lauren of LKSquared Photography is a documentary family photographer based in NYC + Long Island.  She travels to wherever you live to document a day in your life and will help you embrace the camera so that you have photographs that include you for the future generations of your family!  If you would like to follow Lauren on her journey to embrace the camera more, to see some of the stories from her #lksquaredlife or see more examples of families she works with, you can find her hanging out on Instagram @lksquared.  To get more information or to book a Day In The Life session of your own, please contact her here!