My Experience At Camp Wirkshop 2017
How I Got To Go To Camp Wirkshop 2017
Last year sometime, I saw a post from Tyler Wirkin about his new Camp Wirkshop he was hosting at a sleepaway camp over the summer in Kansas City.  The second I saw it I knew that I NEEDED to go.  I called Mister LK at work and gave him the quick details to see if he thought we could make a week during the summer work without me being home.  He said we would make it work.  I am pretty sure he heard "sleepaway camp" and knew that there was no way I wasn't going to this one.  My next call was to Grandma because let's face it, "make it work" means, "can Grandma stay with the kids?"  Now, there are only 3 people in the world who would support my sleepaway camp obsession by watching my children for a week.  1 of them is lives in Maryland and has her own children so she was out of the question.  The other 2 are my Aunt Roberta who has lots of her own summer plans and grandkids and then my mom… "Ohhhhh Grandmaaaaaaaaa!!!!!"
Of course, she said yes, but as life would have it, very shortly after this commitment to my kids was made, we got some health news for Grandma and life sort of spiraled into a new batch of priorities and I never did get to sign up for camp.  In fact, I almost forgot all about it until my super awesome friend Kelly mentioned she was going and the jealousy overcame me.  I cried a little. (a lot.)  She told me to just send Tyler a message and see if there was room for one more.  I made up about 100,000 reasons in my head that he would tell me no.  I was convinced there was no chance and I had missed my shot.  But here's the thing, I don't usually let these things stop me, so I did it anyway.  I just straight up begged Tyler Wirkin for a spot at camp!  I took all my ego and threw it straight out the door.  Little did I know that I was going to be so much better off without my ego there anyway, but when he responded that he'd try to find out from the camp people if there was space in the cabin and someone for me to photograph, I told him I would photograph the camp dog as long as I could go!  I couldn't say then just why I knew I needed to go, but subconsciously, I must have known.
Fast forward to the night I was leaving and of course, the universe wouldn't make this easy on me.  Not one, but 2 flights were canceled.  I refused to give up.  Rebooked and on 3 hours of sleep I boarded my first ever Southwest flight and started my journey to Kansas City.  I arrived later than everyone else and was welcomed so warmly and with lunch! (Thanks again Kollers!!!)
Now they know they can cozily fit 8 in the cabin, so future 8th Camp Wirkshopper… you're welcome (hehe)

What Did You Do At Camp Wirkshop?
When we got to camp, we were given our assignments.  Kelly and I were assigned to the girl's cabin which was a large group, and one of us had to choose an autistic child's story to tell and one of us had to choose a peer model's story.  Kelly and I "knew" each other before camp over facetime but not well enough to know how this would go!  I don't know if she was nervous about this but I was a little bit nervous.  My fear was, that I know she's competitive and I am SO super not competitive!   What if someone came in and I felt REALLY strongly that I needed to photograph them but she wanted them instead?
I have this thing about fear. I have a major fear of failure, of not being good enough, of looking foolish,  of being embarrassed… and I realized at a pretty young age, that if I let this fear lead my way, I'd be left behind.  But I guess I also have a fear of being left behind or some pretty serious FOMO because THAT fear wins every single time and I just push right on through and do the damn thing, so I just went right in and went to work.  Nothing like jumping in head first to move past the fear.
The peer models were all in the bunk already just hanging out and waiting.  They were all super sweet and friendly, really quiet and nice.  Nothing that either Kelly or I are typically drawn to photographing.  Then Varela walked in and I knew from the moment she started talking that this girl was here for Kelly to photograph and I thought to myself ok Lauren, you made Tyler work extra hard to get you here, now you're going to have to work extra hard while you are here.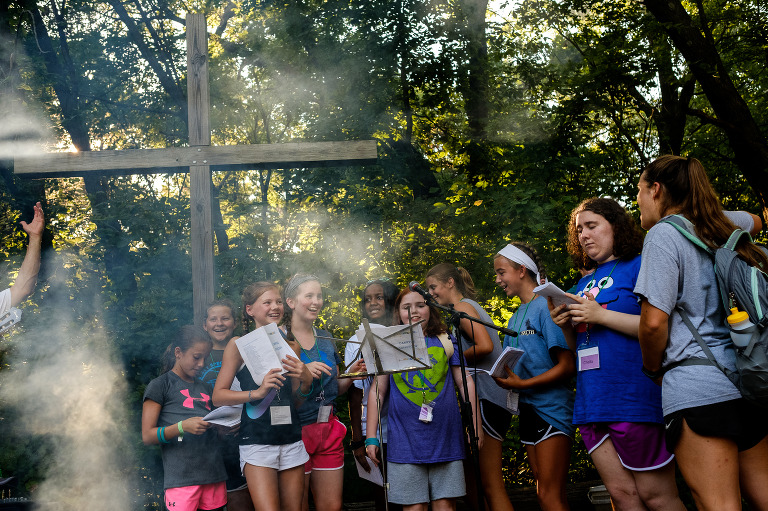 So, basically, what we did there was work hard.  Then we worked harder, and then when we thought we couldn't work any harder, we did.  And we had a crap ton of fun!
I didn't care how hard I had to work because I got to go to camp!  I did all the activities with the kids.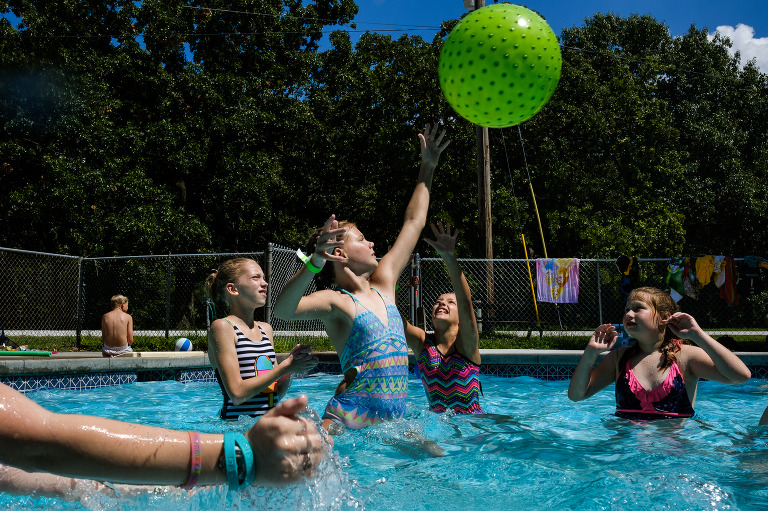 What didn't I do?  Sleep, and that's because there was very little of that (haha).  But I caught up eventually, maybe, I am still sort of tired!  Who cares?!  I'll rest someday!  Shower?  Once.  Well… once and a half.  One day, when life slows down and she get's a moment of free time (HAHAHAHAHAHAHAHA) Kelly will share a photo of me in taking my favorite shower at camp!
I panicked over spiders and crickets in the bunk.
I wore enough bug spray to grow myself a third arm.  The ticks fall from trees in Kansas.  What the F is that about?!?!
I learned a crapload about audio and video that I didn't know before as well as really upped my Final Cut Pro game thanks to Brandon.  He is SO good.
I was critiqued and mentored in the field by the one and only Tyler Wirkin.  He asked me the tough questions and held me accountable.  He also hid the snacks, but no hard feelings, I didn't want them anyway and he could do no wrong by me because he literally climbed under my bed to kill the spiders.  That was worth the trip alone!
I was supported and had the opportunity to work with Craig Fritz which was a bonus I didn't even know would be happening!  His sense of humor and talent is unmatched.
I was inspired by some of the most amazing photographers in the industry.  There's no better place to make friends and bond then camp, and that is something this experience has hands down.  Other workshops end in the evening and you go back to your hotel room, you might share with one other person.  Here, it's all in, 11 of us were in a cabin, eating, sleeping, sharing a shower and a bathroom.  A, single, bathroom.  It wasn't even hard.  We all shared this awesome experience and came together to create something really special and I am so grateful to all my new camp friends!
What Was Camp Wirkshop About For You?
Technically, this Wirkshop is about documentary photography, videography and multimedia work.
Emotionally + Artistically though, that's a whole other story.
At Tyler's Studio, the group talked about why they were there.  I missed that discussion while I was en route.  I am sort of happy I missed it though because, to be honest, I didn't know why I was there until it was over.  I mean, I think my original answer just would have been "I am here because I love sleepaway camp and photography and this is both of those things put together!", but that isn't at all what this Wirkshop turned out to be about for me!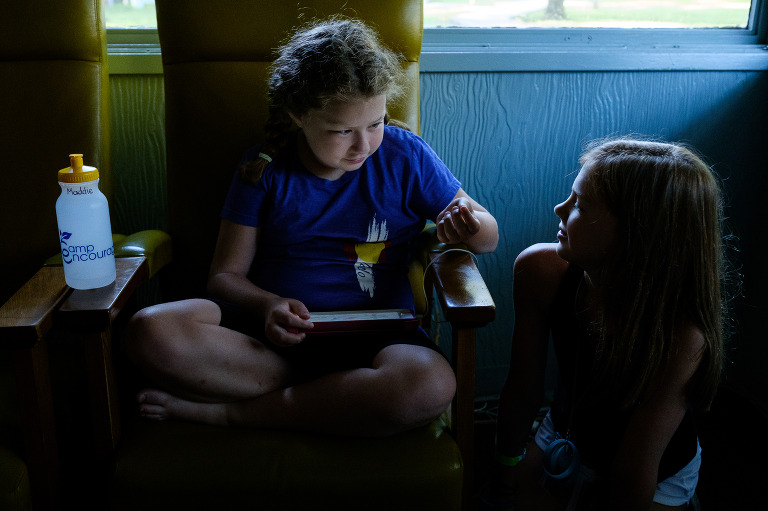 I was assigned the story of a peer model.  I told the story of Kora and Jaime.  I struggled, I'm not gonna lie.  Telling the story of, as EB (learn all about EB here + here!) calls a, "neurotypical" kid, within a group of autistic children using visual storytelling is hard AF.  The reality is just that the peer models are just like us, and we are just a lot less visually interesting right off the bat!  But I promised to work harder than I ever have before, and so I did, and when I found my story, I found my reason for being there.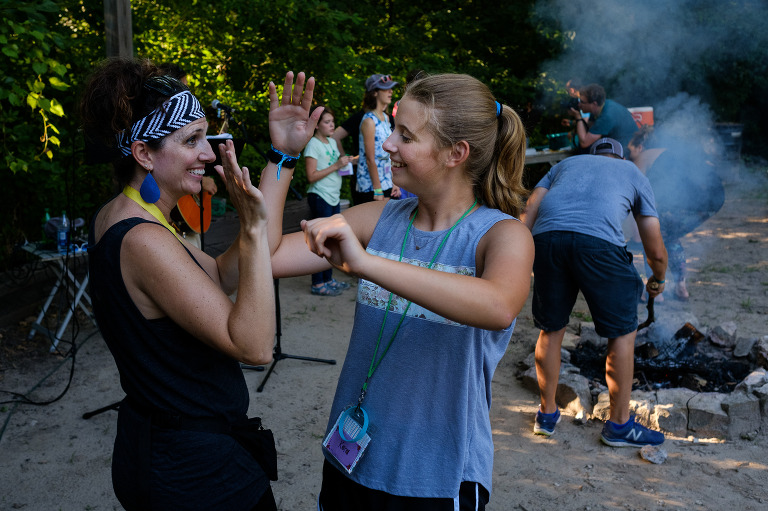 This magical place brought two of my most favorite things together.  Photography and psychology.  My story forced me to slow down and focus and never, ever, ever give up.  EVER.  Never give up on people, and never give up on my frame.  It will always be worth it.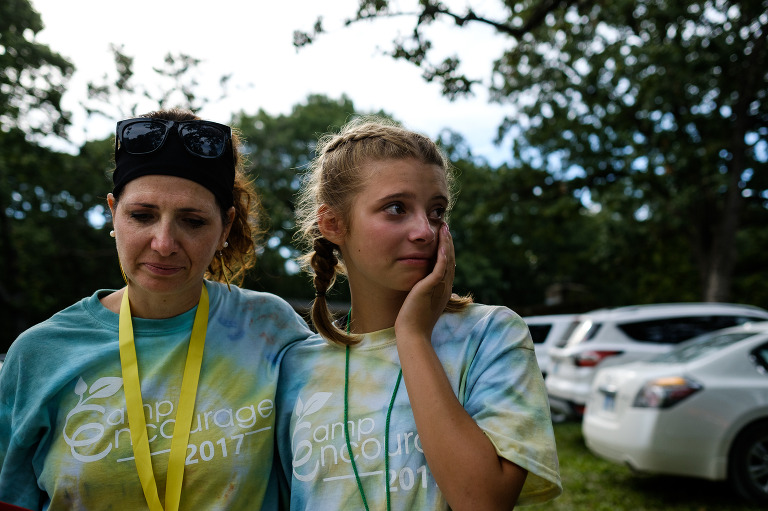 Here's the thing though.  This experience was SO MUCH MORE than photography for me, but I didn't even know it until I walked into the door of my house.
After spending 4 days surrounded by the positivity, kindness, and encouragement that these amazing people brought to these kids, I was so in tune to the negativity my daughter was expressing.  It was the very first thing I noticed when I came home, but thanks to Camp Encourage, I knew exactly how to handle it.  I have dealt with many things through my parenting journey so far, but this fear and negativity thing has been one of the most challenging for sure.  To say I am grateful for the lessons I learned at camp that have, I believe, saved our family, is something that I don't know how to find the appropriate words for.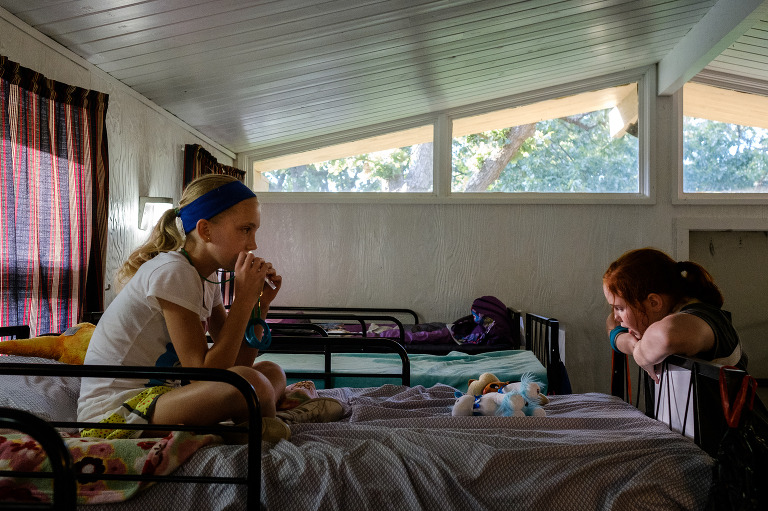 Instead of trying to find the words, I will just pass on the lessons that I have learned so that others can benefit from it.  Every night, before bed, we find one positive thing to say about ourselves and one positive thing to say about each other.  Ending our day saying positive things about ourselves has had the most amazing effect on our family.  Slowly but surely we are adding more and more times a day that we focus on finding the good in ourselves and our surroundings.  They called it "Noticing" at camp.
We are all noticing more.  For me, in my family and in my photography, this camp and this Wirkshop came to me at exactly the moment that I needed it to.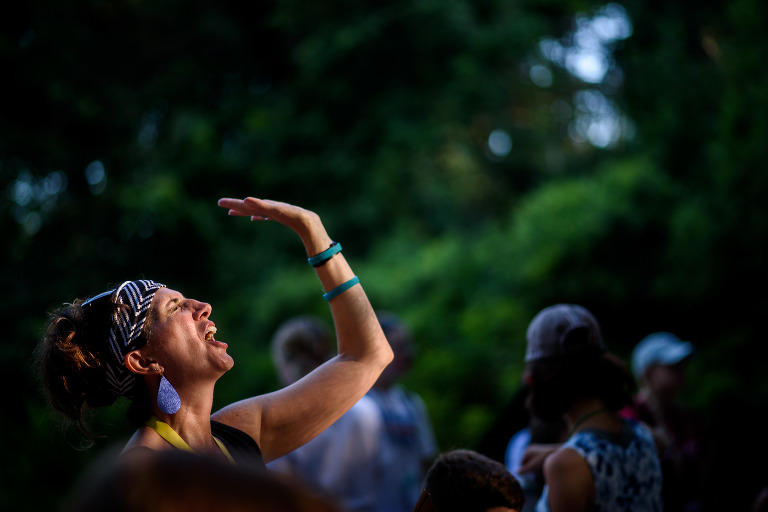 Thank you, Tyler, Brandon, Craig, the staff and campers at Camp Encourage.  I have become a better person thanks to you all!
How Can I Go To Camp Too???
If you are a fellow photographer and want the experience of a lifetime, I urge you not to wait until something crazy happens like I did.  The 8th spot was the cabin's maximum capacity!  If you are thinking about it, stop.  Here is the information from Tyler Wirken.  Just sign up.  You will be glad you did.
If you are a parent living in the Kansas City area, I urge you to look into the amazing Camp Encourage for your children.  It is 4 days of their summer and I can promise you that they will come back changed in ways that you never expected.  This camp is for children who are both on the spectrum and those who are not.  It is equally as valuable to both children.
If you want to donate to a wonderful cause and help a child have the opportunity to attend this incredible camp, you can donate here.
I hope that everyone I know gets to experience something this wonderful because You Are Worth It.
---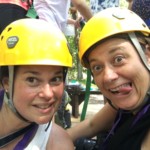 Lauren of LKSquared Photography is a documentary family photographer based in NYC + Long Island.  She travels to wherever you live to tell the story of your life in photographs and video!  If you would like to follow Lauren on her journey to grow as an artist, mother, friend and human being, or just to see her particular brand of crazy #lksquaredlife you can find her hanging out on Instagram @lksquared.  To get more information or to book a Day In The Life session of your own, CONTACT HER!