10 on 10 in january 2016 | the  life of a dog
when my time on this earth comes to an end, i'd like to come back as my dog.  granted, since the children have arrived in our lives, his life does look a little different, but hey, so does mine!  this month i've already focused on my kids and my life for my project 366, and for the 52 week project i am taking on to document relationship as siblings, so i thought i'd give a little attention to the tiny four legged boy in my life.  the life of a dog in our house is pampered and calm, although he looks a lot more like eyeore and less like the wrestler he is named after these days! (thanks for noticing me…)
do you have pets who were your kids before you had human babies?  it really is a huge adjustment for them.  thanks to facebook's memory tracker i was reminded that this time seven years ago, mister lk, tito and i were lounging in the sun in mexico together!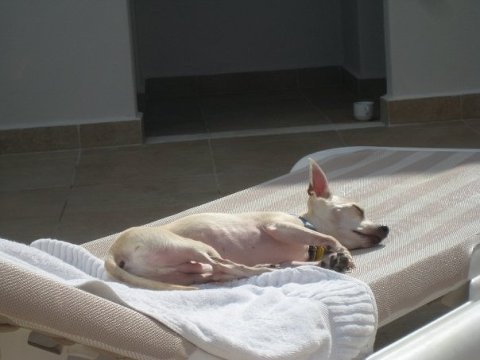 what a fun trip that was!
and now, tito's life consists of chasing down toddlers for their table scraps, spitefully peeing on their toys, sitting at my feet, and sleeping in his cozy crate!  he also gets waited on hand and foot, carried everywhere in a comfy bag, sleeps in our bed in the best spot and is loved more than any dog on the planet.  not a bad life for a dog!
here's a little bit of a day in the life of our dog!
that is the life of our dog haha.  our long island chihuahua who hates the cold and loves me unconditionally.
i hope you enjoyed the peak into this dog's life!  now please go on over to check out sonia's 10 on 10!!!  she just had a gorgeous baby girl and there are sure to be tons of lovely images of some baby cuteness!!!